---
JRL Coal, Inc. (JRL Coal), a subsidiary of JRL Energy, Inc., (collectively, JRL), has completed the shipment of over 1 million t of thermal coal and has employed over 200 employees since beginning operations in June 2017.
In February 2017, JRL acquired the mining rights of an idle mine and wash plant in Coalgood (Kentucky). The mine had been sitting idle since 2012. After the acquisition, entrepreneurs Jouko Rissanen, Timothy Lusby, and Roger Lusby immediately began preparing the mine to resume operations by acquiring capital equipment, engaging experienced mining and regulatory professionals, and securing long-term supply contracts with regional utility and industrial companies.
"After examining the industry, we determined that rising coal prices and a cease on unnecessary federal regulations since the November 2016 Presidential Election, made the opportunity attractive for our long-term investment goals," said Founder and CEO, Timothy Lusby.
JRL began mining and shipped its first two trains of coal totaling 25 000 t of clean coal from its Coalgood operations. As of September 2018, management scaled its mining operations and is currently mining and shipping over 120 000 tpm.
The company recently hired its 200th employee in Harlan County (Kentucky).
"Putting 200 people back to work in Harlan has been personally rewarding. You can sense the optimism that comes with adding jobs and improving the economy in a town that has suffered through the downturn in the coal industry driven by the overreaching federal regulations of the previous eight years," said President and Chief Legal Officer Michael Rozmajzl.
Read the article online at: https://www.worldcoal.com/coal/12102018/jrl-coal-achieves-coal-shipment-milestone/
You might also like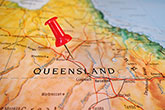 CIMIC Group's minerals processing company, Sedgman, has secured an operations and maintenance contract in the Bowen Basin, Queensland, from Pembroke Resources.