---
Mike Duncan, President and CEO of the American Coalition for Clean Coal Electricity, has decided to step down at the end of the year. Duncan has served as the head of ACCCE since 2012.
"With a new Administration and a new Congress in 2017, I think it is a good time for ACCCE to move forward with new leadership. I'm proud of what we have accomplished over the past four years, and look forward to taking on new challenges," said Duncan.
"We are grateful for the steady leadership Mike provided," said Joe Craft, Chair of ACCCE and President and CEO of Alliance Resource Partners, L.P. "Mike leaves big shoes to fill, but we respect his decision and appreciate his assistance in transitioning to new leadership."
During his four years with ACCCE, Duncan steered the organisation through a period of incredible challenges for the coal-based electricity industry. Under his leadership, ACCCE became a more collaborative organisation enlisting allies and expanding its network of national and state-level groups. Additionally, ACCCE built support for passing legislation to help states resist overreaching EPA regulations and worked closely with other litigants to challenge EPA's Clean Power Plan. Those challenges by the states and many others, including ACCCE, led to the Supreme Court's unprecedented stay of the Clean Power Plan earlier this year.
"Mike, facing some extraordinary challenges, led with distinction over the past four years. He saw to it that ACCCE remained extremely effective and achieved significant victories in the courts and in the states," said Matt Rose, immediate past chair of ACCCE and Executive Chairman of Burlington Northern Santa Fe Railway. "It was a pleasure to work with him, and I know he will continue to be a strong voice and strategist for coal-based electricity."
Paul Bailey, Senior Vice President of Federal Affairs and Policy, will succeed Duncan as the organisation's President and CEO, effective 1 January 2017.
"Paul is an incredibly valuable ACCCE team member and a powerful advocate for coal-based electricity. We are glad that he has accepted this new role, and are confident ACCCE will continue to be an effective voice for our industries under his leadership," said Craft.
"I am excited to continue developing thoughtful policy positions for coal-based electricity and build on the collaborative network Mike established," said Bailey. "I look forward to leading ACCCE and to continue advocating for the low-cost and reliable electricity that coal provides to households and businesses throughout our nation."
Edited from press release by Harleigh Hobbs
Read the article online at: https://www.worldcoal.com/coal/12092016/new-leadership-in-2017-for-accce-2401/
You might also like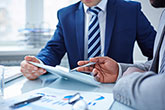 Analysis conducted by Cornwall Insight Australia has revealed that certain coal plants in New South Wales may benefit from delaying their retirement.