Spanish coal mining companies to pay back €2 billion in government subsidies?
Published by Stephanie Roker, Editor
World Coal,
---
Spain's coal mining companies may have to pay back up to €2 billion in government subsidies, after environmental groups alerted the European Commission that they could be using the money to support their ongoing activities, rather than to close down.
Under the Mine Closure Plan, the majority of Spain's hard coal mines need to close down by the end of 2018. The government has granted subsidies in excess of €2.1 billion to help them do this. But it seems that the companies may be finding ways to use the funds to suit their own ends. ClientEarth warned of this when the closure plan and associated subsidies were approved in 2016.
The aid is given on a 'no closure, no cash' basis: receipt of the money is conditional on a commitment to the mines in question closing by the end of 2018. With reason to believe the aid is being misused, NGOs IIDMA, Ecologistas en Acción and ClientEarth have written to the Commission.
ClientEarth Energy Lawyer Sam Bright said: "Spanish coal mining companies are receiving significant sums of public money to help them shut down, on the condition that they close their mines by the end of 2018.
"If they were trying to wriggle out of this agreement – taking the money but ignoring their promise to close down – this would be totally unacceptable and a huge waste of public money. This is why we have alerted the European Commission – it has the power to hold the Spanish authorities to account."
Signs that the aid is being used for the wrong purposes include rumoured plans by current owners to sell off certain mines on the assumption that new owners would not have to repay subsidies.
Bright added: "Spain's Mine Closure Plan exists to make sure that mine closures do not come as a sharp shock that leaves workers without options. If they were trying to find ways to undermine it, coal companies would be short-changing their employees."
IIDMA lawyer Carlota Jover said: "If mines are using State aid in a way that is contrary to the law, it undermines the objective of the Mine Closure Plan. It is urgent that Spain and the government of Asturias now work to ensure a just transition for mining regions and workers.
"These unprofitable mines are a sinkhole for aid that should be helping to ensure a just transition. We call on the European Commission to monitor the destination and end use of these subsidies, and ensure they are being used as the law and the Mine Closure Plan lays out."
Read the article online at: https://www.worldcoal.com/coal/12072018/spanish-coal-mining-companies-to-pay-back-2-billion-in-government-subsidies/
You might also like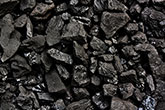 According to a recent release from Rystad Energy, global coal-fired power generation is on track to peak in 2023, as new sources of renewable and low-carbon energy expand rapidly.