---
Consol Energy Inc. has filed a registration statement on Form 10 with the US Securities and Exchange Commission (SEC), an important milestone in the company's previously announced plan to separate CONSOL Energy Inc. into two publicly-traded companies: a coal company and a natural gas exploration and production (E&P) company.
The spin-off would provide current shareholders ownership in two leading and focused companies, each positioned to capitalise on distinct opportunities for future growth and profitability.
"Today's filing represents a significant step towards completing the company's separation, with both entities being well capitalised and free cash flow generating. This strategic separation will enable both businesses to focus on their inherent strengths and unlock value for their shareholders," commented Nicholas J. DeIuliis, the Company's President and Chief Executive Officer.
The initial Form 10, which was filed by CONSOL Mining Corp., a subsidiary of the company that will hold the coal business at the time of the spin-off, includes detailed information about the coal business, including historical financial information. The coal business will be comprised of the Pennsylvania Mining Complex (consisting of the Bailey mine, the Enlow Fork mine and the Harvey mine and the related coal preparation plant), the company's ownership interest in CNX Coal Resources LP, a publicly traded master limited partnership that owns a 25% undivided interest in the Pennsylvania Mining Complex, the coal export terminal at the Port of Baltimore, undeveloped coal reserves located in the Northern Appalachian, Central Appalachian and Illinois basins, and certain related coal assets and liabilities. The initial Form 10 is preliminary and subject to change before completion of the separation.
As disclosed in the Form 10, Jimmy Brock has been appointed as Chief Executive Officer of the coal business and Katharine Fredriksen as President of the coal business. Effective August 2, 2017, David Khani will serve as Chief Financial Officer of the coal business and Don Rush, a current Vice President of the company, will assume the role of Executive Vice President and Chief Financial Officer of the company. After the separation, Nick DeIuliis will serve as the President and Chief Executive Officer of the E&P business and Don Rush will serve as the Executive Vice President and Chief Financial Officer of the E&P business.
The Form 10 also contemplates that the coal business will operate under the name CONSOL Energy Inc. after the spin-off, and that the E&P company will operate under a new name that will be announced at a later date.
The spin-off remains subject to the satisfaction of certain conditions, including, among others, obtaining final approval from the Company's Board of Directors and the SEC declaring the Form 10 effective.
Read the article online at: https://www.worldcoal.com/coal/12072017/consol-energy-files-to-spin-off-coal-mining-assets/
You might also like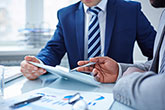 Analysis conducted by Cornwall Insight Australia has revealed that certain coal plants in New South Wales may benefit from delaying their retirement.