---
Glencore has submitted a proposal (Glencore Proposal) to acquire Rio Tinto's 100% interest in Coal & Allied Industries Ltd (C&A) for US$2.55 billion cash plus a coal price linked royalty, with the cash comprising:
US$2050 million cash payable on completion.
US$500 million in aggregate deferred cash payments, payable as annual instalments of US$100 million over five years following completion.
The Glencore Proposal will be funded from existing cash resources and committed facilities and is subject only to regulatory conditions.
A subsidiary of Mitsubishi Corp. (Mitsubishi) has a tag-along right to sell its 32.4% interest in the Hunter Valley Operations joint venture (HVO JV). Glencore has agreed to purchase Mitsubishi's 32.4% interest in the HVO JV and 28.898% interest in the Warkworth joint venture for US$920 million cash conditional on completion of Glencore's acquisition of C&A from Rio Tinto, with US$520 million being payable on completion and US$100m payable on the first four anniversaries of completion.
There is no certainty that any transaction will be concluded. Glencore will only be bound once a binding share purchase agreement (SPA) is concluded with Rio Tinto.
If a transaction is concluded, Glencore intends to mitigate its overall financial commitment via a sale / monetisation of assets (prioritising its coal portfolio) of no less than US$1.5 billion, including exploring the option of selling down up to 50% of its interest in the C&A mines. In any event, as part of our overall Group financial policy, in addition to targeting maximum 2x Net debt/Adjusted EBITDA through the cycle, Glencore's balance sheet will be managed to prevent net debt increasing above December 2016's level of US$15.5 billion, thereby ensuring that our leverage target is comfortably met and financial conservatism maintained.
Glencore has indicated that it will make further announcements in due course regarding the Glencore Proposal and the Mitsubishi transaction.
Read the article online at: https://www.worldcoal.com/coal/12062017/glencore-submits-proposal-for-coal-allied-acquisition/
You might also like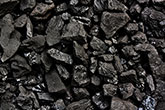 According to a recent release from Rystad Energy, global coal-fired power generation is on track to peak in 2023, as new sources of renewable and low-carbon energy expand rapidly.