---
Peabody Energy recorded a net loss of US$165.1 million in 1Q16, according to its latest quarterly results statement, on the back of a steep declines in revenues. Peabody Energy announced last month that it was entering Chapter 11 bankruptcy protection, the latest in a string of big US coal companies to head to bankruptcy court.
Total revenues fell US$510.7 million y/y to US$1.027 billion, more than offsetting cuts to operating costs of US$401.4 million. Revenues were down across its operating segments. Its key Power River Basin (PRB) mines – the largest contributor to Peabody's revenues – say revenues fall to US$336 million from US$508 million the year before.
"In the US, electricity generation from coal decreased 23% during the three months ended March 31 2016," said the company quoting figures from the US Energy Information Administration. "US electricity generation from coal was unfavourably affected during that period by coal-to-gas switching due to 14 yr low natural gas prices and lower heating-degree says due to mild winter weather.
As a result coal sales were down across its US coal mining segments. In the PRB, coal sales were down 34%, while its Western coal sales were down 38% and Midwestern coal sales down 24%.
Looking ahead and the company said it expected US utility demand for coal to fall by 75 – 100 million short t in 2016. When stockpile drawdown and weaker exports are added into the mix, Peabody expects a fall of 175 – 210 million t in US coal shipments in 2016.
Meanwhile at its Australian assets – which aren't included in the bankruptcy proceedings – revenues from metallurgical coal fell from US$333.3 million in 1Q15 to US$205.1 million in 1Q16. Revenues from Australian thermal coal fell from US$214.9 million to US$176.7 million.
"Demand for seaborne metallurgical coal for the three months ended March 31 2016 was adversely impacted by a 3.6% decrease in worldwide steel production," Peabody said, using figures from the World Steel Association.
"Policy measures in China aimed toward supporting the domestic coal industry also limited imports into Chine during the period. Such measure, along with a lock of growth in global electricity generation from coal have also hampered demand for seaborne thermal coal thus far in 2016."
Australian metallurgical coal sales were down 11%, while its Australian thermal coal sales bucked the trend to finish the quarter up 2%.
Edited by Jonathan Rowland.
Read the article online at: https://www.worldcoal.com/coal/12052016/peabody-records-us165-million-loss-in-1q16-2016-763/
You might also like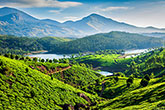 In a push towards eco-friendly coal transportation, Coal India Limited (CIL) has planned a capital investment in 61 first mile connectivity (FMC) projects.