---
Coal will be the slowest-growing energy source to 2040, according to the latest International Energy Outlook (IEA2026) for the US Energy Information Administration. Use of the black rock will grow at just 0.6% per year over the forecast period compared to 1.9% per year for natural gas – the fastest-growing fuel source.
As a result, natural gas surpasses coal as the world's second-largest energy source after liquid fuels by 2030. In the world's electricity generation mix, coal loses its crown with it, natural gas and renewable energy sources all providing roughly equal shares (28 – 29%) of world electricity generation by 2040.
This contrasts to coal's dominant 40% share of the global electricity mix in 2012.
China, the US and India continue to account for more than 70% of global coal use over the forecast period – although only India is projected to increase its coal use to 2040. Slowing economic growth and plants to address air pollution and climate change in China contribute to falling coal use in China over the latter years of the projection.
Coal use in the US will fall over the forecast period – but its exact decline varies depending on the regulatory – and consequently the political – environment. The impact of the Clean Power Plan, which is not included in the IEO2016 Reference Case, substantially lowers US coal use from the level projects in the IEO2016 reference case.
Yet even this relatively gloomy outlook for coal may be more optimistic than actual outcomes as the IEO2016 reference case assumes current laws and regulation are maintained throughout the forecast period. As mentioned above, it does not include the CPP in its Reference Case, or the implications of the Paris Agreement on climate change agreed last year.
Moreover, any significant climate change regulation in key regions - particularly in Asia – may force coal demand further still compared to the reference case.
On the supply side, world coal production in the Reference Coal increases from 9 billion short t in 2010 to 10 million short t in 2040 with most growth occurring in India, China and Australia. Their combined share of total world coal production increases from 60% in 2012 to 64% in 2040 – although China's share of production actually falls from 48% to 44%.
Edited by Jonathan Rowland.
Read the article online at: https://www.worldcoal.com/coal/12052016/coal-will-lose-crown-to-natural-gas-and-renewables-2016-764/
You might also like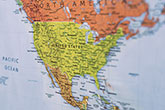 American Resources has announced that it has expanded production at its Carnegie 2 metallurgical carbon mine in Pike County, Kentucky, by adding a second operating section.