---
Coal developers risk wasting more than US$600 billion because it is already cheaper to generate electricity from new renewables than from new coal plants in all major markets, the financial think tank Carbon Tracker has warned in a new report.
The report also finds that over 60% of global coal power plants are generating electricity at higher cost than it could be produced by building new renewables. By 2030 at the latest it will be cheaper to build new wind or solar capacity than continue operating coal in all markets.
Worldwide, 499 GW of new coal power is planned or already under construction at a cost of US$638 billion, but Carbon Tracker has warned that governments and investors may never recoup their investment because coal plants typically take 15 - 20 years to cover their costs. The report finds that falling costs of wind and solar power and the investment needed to comply with existing carbon and air pollution regulations mean that coal is no longer the cheapest form of power in any major market.
The economic implications of deflationary renewable energy for coal power investments evaluates the economics of 95% of coal plants that are operating, under construction or planned worldwide: 6696 operating units (2045 GW) and 1046 units in the pipeline (499 GW). It reveals that:
In China US$158 billion is at risk, with 100 GW of coal power in construction and 106 GW planned. It has 982 GW of existing coal power and 71% of this costs more to run than building new renewables.
In India US$80 billion is at risk, with 37 GW of coal power in construction and 29 GW planned. It has 222 GW of existing coal capacity and 51% costs more than new renewables.
Read the article online at: https://www.worldcoal.com/coal/12032020/coal-developers-risk-us600-billion-as-renewables-outcompete-worldwide/
You might also like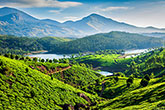 In a push towards eco-friendly coal transportation, Coal India Limited (CIL) has planned a capital investment in 61 first mile connectivity (FMC) projects.