---
The grand opening of Sakhalin's largest SGS coal chemistry laboratory complex took place in Uglegorsk district. As reported by Uglegorskie novosti, the unique facility is located in the territory of Coal Sea port of Shakhtersk and will contribute to high level quality analysis of power generating coals according to international and Russian standards. The overall contribution of East Mining Company Limited and SGS to this major project made 65 million rubles.
The delegations from Japan and South Korea enjoyed the spectacular opening, crucial for Sakhalin and Uglegorsk district in particular. The ceremony was attended by the Heads of major coal producers as well as the representatives of key trading companies. The administration of Uglegorsk municipality and East Mining Company Limited, namely Deputy Head of Administration Elena Organova and EMCO President Petr Haspekov, welcomed the guests.
Oleg Ozerov, Executive Director of JSC 'SGS Vostok Limited', the Russian SGS unit, explained what prompted the idea of opening coal chemistry laboratory in Uglegorsk district: "Actually, the idea was generated by Oleg Misevra, EMCO Board Chairman. It was in April last year when we completed all negotiations and – there we are – opening a modern test laboratory in a relatively short time, which is already at the disposal of Sakhalin coal companies."
The laboratory is located in a 365 m2 single storey building in the territory of Coal Sea port of Shakhtersk, which was specially designed and constructed by East Mining Company Limited. The 50 million rubles investment of JSC 'SGS Vostok Limited' was channeled to state-of-the-art laboratory equipment, namely 48 expensive equipment units, produced by top world manufacturers such as LECO, Shimadzu, Carbolite: inductively coupled plasma atomic emission spectrometer, muffle furnaces, drying chambers, equipment for sample preparation and physical testing, calorimeter for coal calorific capacity estimation.
The opening of the first independent laboratory will create jobs for 33 Uglegorsk district citizens, with this number to be raised up to 50 in the near future, including chemical laboratory specialists and experts, engaged in sample collection and preparation. Currently two chemical engineers (Galina Soldatikova and Inna Amosova) and Laboratory Head (Tatjana Gerasimova) represent the team.
At the initial stage new employees undergo training, supervised by the qualified staff of active SGS laboratory in Nakhodka.
According to its Head, the new laboratory will be used to analyse a wide range of rates relevant for commercial coals, including toxic and harmful elements, which is crucial in terms of environmental safety.
In a word, the analyses, carried out in the test laboratory of Shakhtersk coal port, will guarantee to all potential customers that Sakhalin coal corresponds to all international standards.
"Before, the quality of our coal was analysed on the mainland, which took us more than two weeks. Now we can be ready with all high-accuracy analyses in two to three days, which is particularly important in terms of export deliveries," explained Gerasimova.
The laboratory staff and representatives of the investing company SGS demonstrated to the delegation that all research work in the lab would be arranged with maximum precision.
Inductively coupled plasma atomic emission spectrometer, burning the coal at a temperature above 7000°?, is used to reveal all chemical elements of coal.
According to Aleksandr Lihopud, the Head of SGS Mineral stock Department in Russia, the initial laboratory's capacity makes around 350 tests per month, but after navigation start the laboratory will operate 24 hr/d, which will raise the tests number up to 600 - 1300.
Laboratory tests include coal screen test, technical and element analysis with a possibility of determining coal ash chemical composition and ash fusion temperature, free swell index and grindability index as well as presence of chlorine and fluorine.
Passing through Shakhtersk laboratory blocks, the opening ceremony participants couldn't stop admiring its potential with foreign guests smiling and nodding in approval. Some guests examined the laboratory equipment by touch while others were interested in analyser screen.
"This €600 screen was produced in Sweden from high quality stainless steel. Initially we've bought 30 screens of the kind," noted Vitali Danilov, the Coal Sample Preparation and Chemical Analysis Co-ordinator from Nakhodka.
After the laboratory tour was over the guests – investors, consumers and suppliers of Sakhalin coal – kept the conversation going at DCC 'Oktyabr'. Coal miners and foreign guests communicated in a more casual environment, shaking hands in consent now and then, which certainly means that new investments will contribute to overall increase of coal mining capacity in Uglegorsk district and expansion of its sales geography to consumers.
Read the article online at: https://www.worldcoal.com/coal/12022018/east-mining-company-supports-the-first-sakhalin-sgs-coal-chemistry-lab/
You might also like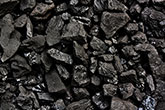 According to a recent release from Rystad Energy, global coal-fired power generation is on track to peak in 2023, as new sources of renewable and low-carbon energy expand rapidly.