ACCCE criticises celebration of coal plant closures
---
The American Coalition for Clean Coal Electricity (ACCCE) has criticised the Sierra Club for celebrating the retirement of 150 coal-fired power plants in the US since 2010.
In a statement citing the economic impact of the retirements, ACCCE Senior Vice President Laura Sheehan commented: "Sierra Club's celebration of its 150th coal plant retirement is akin to partying at the funeral of families and communities whose livelihoods have been devastated by these plant closures".
Impact of closures
"When a coal plant shuts down, the impact is felt by employees at the plant and the mines that supply it; and spreads across the community, the state and even the nation in the form of lost jobs and higher electricity rates for businesses and families," Sheehan continued.
"If Sierra Club had its way, America's energy future would be dark. Sierra Club seeks to permanently phase out coal from our nation's energy portfolio by 2030, even though coal powers nearly 40% of America's electricity, and its diminished use would result in a dangerous overreliance on natural gas, which is a 'just-in-time' source, piped in when needed, and intermittent energy sources like renewables."
Loss for coal communities
Sierra Club's definition of 'victory' is nothing but a 'loss' for the thousands of coal communities that continue to reel from plant and mine shutdowns, and for America's energy future."
The Sierra Club issued a statement after the announcement of the retirement of the Brayton Point coal plant earlier this week, stating the announcement was "a significant milestone in the ongoing campaign to move the country beyond coal no later than 2030."
Adapted from press release by Katie Woodward
Read the article online at: https://www.worldcoal.com/coal/11102013/accce_criticises_celebration_of_coal_plant_closures_122/
You might also like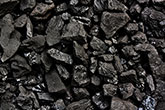 Canyon Coal is constructing a new coal mine in Hendrina, Mpumalanga, South Africa, with production is expected to start in 2H23.