---
East Mining Company Limited (EMCO) keeps on modernising and equipping its production facilities in terms of the project on enhancement of coal mining and shipment capacities in Sakhalin.
In 2017, the EMCO marine terminal in Shakhtersk port extended its own port by constructing six new vessels adapted for island conditions, and purchasing two ready-made vessels. At year-end, EMCO fleet total deadweight made 46 000 t. Alongside with that, the company increased the capacity of its land-based loading complex and bought the second 1500 tph capacity loader. That done EMCO marine terminal set a new annual offloading record of 4.6 million t of coal, contributing both to the company's and region's overall success. The plans for 2018 are far more ambitious. The company aims at doubling mining and offloading figures, reaching the value of 8 million t. That said it should be noted that Shakhtersk port coal offloading is of roadstead type. To boost its production the company contributes to its marine terminal. Thus, Emco-1 transhipment barge undergoes deep transformation, including its construction design.
Emco-1 is a power-fed barge with two grab-type units and conveyor line. The vessel was built for Panamax type vessels discharge. The work cycle included freight transhipment from bulker to board using grab cranes, followed by its shipment to berth and discharge using shipboard-type conveyors. The barge was operated at Italian ports with its capacity reaching 1000 tph. Following upgrade its planned capacity will be raised to 2500 tph.
Considering that the transhipment barge was not intended to be operated in sea disturbance conditions, the Chinese shipyard Chengxi has designed a new bow assembly in order to cope with slamming. The new assembly has already been produced and integrated into the vessel's body.
Bedeschi S.p.A. and Liebherr are engaged in the production and installation of the new cargo handling complex of the transhipment barge, including replacement of conveyor line and installation of a new loading unit, more efficient grabs with 20.6 m3 capacity with the main advantage being not the capacity, but the type. The work cycle speed (opening/closing) of scissor type grabs is minimum twice as high as compared to standard ones. This know-how technology of German company Peiner SMAG is the first of its kind in the world. The producer has made a contract with EMCO for production and servicing, followed by future co-development projects and production innovation initiatives related to grabs and lifting equipment.
It is worthwhile to say that creation of decent working conditions is of high priority for EMCO. Apart from cargo handling complex upgrade the company is repairing and equipping LQ module for 32 crew members.
The total cost of all works, including new equipment, will make around €9 million. It is planned to complete all the works and arrange transfer from the Chinese shipyard Chengxi to Shakhtersk port by the end of the first half-year of 2018. The transhipment barge will contribute to raising offloading capacities and reaching the annual plan figures of 8 million t of coal.
Read the article online at: https://www.worldcoal.com/coal/11042018/upgrade-completed-on-emco-1-transhipment-barge/
You might also like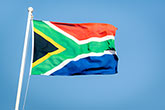 Black Royalty Minerals Koornfontein has signed Bettercoal's letter of commitment.