Coal - 10 November 2017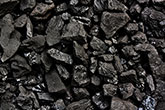 Sunrise Coal LLC signs a sidetrack agreement with Norfolk and Southern Railway to construct truck-to-rail coal loading facility.
Ncondezi Energy Ltd signs non-binding offer with China Machinery Engineering Corp. and Electric South Africa Ltd regarding the development of the Ncondzei coal-fired power plant in Mozambique.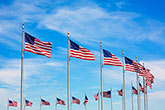 In August 2017, coal stockpiles at electric power plants were 144 million short t, the lowest monthly level since late 2014, according to the EIA's Electric Power Monthly.