---
Duke Energy has issued a statement regarding a civil penalty issued by the North Carolina Department of Environmental Quality (NCDEQ) related to the Dan River coal ash spill that occurred in February 2014.
The company will review the action taken by NCDEQ today as it continues to work as quickly as the state process will allow to safely close coal ash basins.
Duke Energy indicated that the state's own research demonstrates that the Dan River is thriving. Drinking water always remained safe and water quality returned to normal within days of the February 2014 incident. The company took responsibility and quickly stopped the discharge and permanently plugged the 48 and 36 in. stormwater pipes at the site.
The company has reported strong progress in closing basins at the Dan River facility and across the state in ways that protect people and the environment, comply with state and federal coal ash laws, minimise impact to communities, and manage cost.
The Health of the Dan River
Multiple federal and state agencies have been closely studying the Dan River.
No physical impacts to fish or aquatic life have been observed to date.
The EPA stated it does not believe human health was affected by the ash release.
Within weeks of the incident, researchers from North Carolina State University determined the river was safe for irrigation and livestock use.
Duke Energy and regulators from North Carolina and Virginia continue monitoring the river to identify any potential long-term effects.
Great progress in closing basins
The following is what Duke Energy has progressed with in the last few months:
Continued to excavate ash from the Asheville plant (Asheville, N.C.) and began excavating at Cliffside steam station (Mooresboro, N.C.), Dan River steam station (Eden, N.C.), Riverbend steam station (Mount Holly, N.C.), Sutton plant (Wilmington, N.C) and W.S. Lee steam station (Belton, S.C.) to fully lined, permanent solutions.
Submitted comprehensive groundwater assessments to NCDEQ for each of the 14 coal plants in the state.
Announced plans to build fully lined onsite landfills at the Dan River steam station (Eden, N.C.), Robinson plant (Hartsville, S.C.), Sutton plant (Wilmington, N.C.) and W.S. Lee steam station (Belton, S.C.).
Announced that the Electric Power Research Institute (EPRI) is conducting a comprehensive study of the coal ash recycling market and available technologies.
Announced plans to retire the coal-fired Asheville plant (Asheville, N.C.) in four to five years and modernise Duke Energy's generation and transmission system in Western North Carolina and Upstate South Carolina – significantly reducing environmental impacts, improving system reliability and minimising long-term costs to customers.
Read the article online at: https://www.worldcoal.com/coal/10022016/duke-energy-reviews-state-civil-penalty-206/
You might also like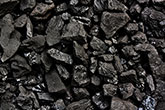 According to a recent release from Rystad Energy, global coal-fired power generation is on track to peak in 2023, as new sources of renewable and low-carbon energy expand rapidly.