Poor outlook for new coal-fired power plants in Europe
---
Despite the recent renaissance in coal-fired power in Europe, the future projects pipeline looks fairly week, according to Frost & Sullivan, a global consultancy, as renewables output increases and electricity demand remains weak or falling.
The key German market, where seven new coal-fired power plants are currently under construction, already suffers from substantial overcapacity, despite the phase out of nuclear power. German winter peak demand is typically below 88 GW, while installed conventional thermal power plant capacity stands at 77 GW alone. As a result, KMW, SüdWestStrom and E.ON have all announced the cancellation of projects in the past year.
In the rest of Western Europe, there is also little need for new thermal capacity.
However, Frost & Sullivan do highlight a few hotspots of activity amid the generally depressed European outlook.
Hotspots of activity
Poland is the EU country with the best outlook for new coal-fired power plants, although even here the story is one of slowing investment, with EDF recently suspending its Rybnik project and PGE cancelling the proposed Opole plant. There remain a number of plants in the pipeline, however. Hitachi Power Europe is constructing a new 1075 MW coal-fired unit at the Kozienice plant, which currently provides 11% of the country's electricity, while a 910 MW unit at the Jaworzno power plant also expected to go ahead.
Outside of the EU, Turkey will be other large European market for new coal-fired power plants. With a rapidly expanding economy and a desire to drop its reliance on natural gas imports, the country has seen significant coal investments. EUAS, the national utility, signed an agreement with Abu Dhabi's TAQA in January to refurbish the 1400 MW power plant at the Afsin-Elbistan mines and build another 1400 MW power plant there. Hattat Holding, Bilgin Enerji, GDF Suez and Alarko Group also have projects in the pipeline.
Apart from Poland and Turkey, there are also expected to be opportunities in the Balkans. The region does not participate in the EU's carbon trading scheme (though recent developments make this increasingly less relevant) and there is less opposition to coal plants compared to Western Europe. Moreover, there is the potential for power exports as the region as a whole has fairly tight reserve margins and governments are keen to utilise abundant local coal reserves.
A mixed bag
Frost & Sullivan conclude that "the overall picture in Europe is therefore mixed" with business currently good for operators of existing coal-fired plants and the service and maintenance providers that support them.
However, near-term new build potential is limited to parts of Central and Eastern Europe and Turkey, while over the longer term Frost & Sullivan conclude that only the successful commercialisation of carbon capture and storage would reignite coal projects development in Western Europe.
Written by Jonathan Rowland
Read the article online at: https://www.worldcoal.com/coal/09082013/european_market_for_new_coal_fired_power_plants_poor_outside_poland_balkans_turkey_coal_news_307/
You might also like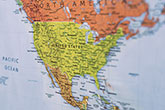 American Resources has announced that it has expanded production at its Carnegie 2 metallurgical carbon mine in Pike County, Kentucky, by adding a second operating section.