QRC tax-boosted Maroon Fund attracts funding requests worth US$491 million
Published by Claire Cuddihy, Assistant Editor
World Coal,
---
A proposed Maroon Fund to redirect extra cash generated by Queensland coal in the Federal Budget has reached US$491 million in funding requests for community programmes, initiatives and capital works said the Queensland Resources Council.
QRC Chief Executive Ian Macfarlane said the Maroon Fund should help Queensland receive its fair share of the surplus money it paid in this year's Budget.
"Essentially we said to both sides of Governments you'll receive an extra AUS$1 billion in company tax receipts because of higher than expected metallurgical coal prices generated out of Queensland and that money should be reinvested back where the resource wealth was created," Macfarlane said.
"The Johnathan Thurston Academy is empowering young Queenslanders to engage in education and has asked for AUS$1 million to enable the Academy to deliver its programmes to over 50 schools across Queensland from the Torres Strait to the Gold Coast.
"Queensland Rugby League is seeking AUS$360 000 to install defibrillators at every rugby league venue with volunteers trained to operate the life-saving device.
"Rockhampton Regional Council needs US$100 million to upgrade Browne Park and US$75 million for the Rockhampton Airport, the Deadly Futures Program is looking for US$25 000 to educate Indigenous youth and close to US$10 million is required for yourtown to build a Family Support Centre.
On top of the total of US$491 million in applications, Bicycle Queensland has added to its application of US$240.1 million with a request for a further US$187 million to part fund five green bridges proposed by Brisbane's new Lord Mayor Adrian Schrinner.
The proposed pedestrian and cycling bridges at Kangaroo Point to the CBD, two West End bridges – one from Toowong to West End and the other from St Lucia to West End – for pedestrians, cyclists and public transport, a pedestrian and cycling bridge connectingKingsford Smith Drive Riverwalk into the existing riverwalk network will be constructed at Breakfast Creek, and a final bridge at Bellbowrie to Wacol is tapped as a potential pedestrian, cycling and public transport bridge.
The Council says the projects will cost US$550 million with the Council committing to pay two thirds. Bicycle Queensland has urged the Maroon Fund to pay for the remaining US$187 million to deliver the projects.
Federal Treasury forecast Queensland metallurgical coal at US$120/t however the steelmaking coal averaged US$204 over the financial year 2017 - 18.
Macfarlane said he wrote to both Morrison and Shorten reminding them that the extra revenue they had received was the equivalent of US$200 for every man, woman and child living in Queensland.
The resources sector was already doing its bit to keep Queensland strong – making a contribution of more than US$62 billion to the State's economy or one in five dollars, supporting more than 316 000 full-time equivalent jobs or one in eight jobs in the Queensland workforce, generating more than 80% of the State's record US$80 billion annual export sales and working with 1260 community organisations.
Read the article online at: https://www.worldcoal.com/coal/09042019/qrc-tax-boosted-maroon-fund-attracts-funding-requests-worth-us491-million/
You might also like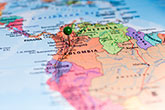 Benjamin Hill has entered into a nonbinding letter of intent with Aion to acquire interest in a Colombia coal project.