---
Commercial Development Company Inc. (CDC), a North American commercial real estate and brownfield redevelopment company, is making progress in its efforts to remediate and repurpose the Tanners Creek Power Plant, a retired coal-fired power plant that used to generate 1000MW in Lawrenceburg, Indiana on the Ohio River.
In autumn 2016, CDC purchased the plant and real estate assets from Indiana Michigan Power (I&M), a unit of American Electric Power (AEP). During the transaction, CDC affiliate Environmental Liability Transfer, Inc. (ELT) assumed responsibility for environmental liabilities associated with the site.
Since that time CDC has been working to reposition the Tanners Creek power plant and develop a market-ready plan to return the retired energy asset to productive use. CDC believes the site has enormous potential for new development and new job creation for Lawrenceburg as well as the greater Southeast Indiana-Cincinnati region. Since the ownership transfer, CDC has received support for the future redevelopment of the site from local and state leadership.
Environmental Remediation & Decontamination
EnviroAnalytics Group LLC (EAG), a CDC affiliate company, has been engaged in a series of remediation projects to prepare the site for new development. EAG is currently working with Indiana Department of Environmental Management (IDEM) and executing a remedial action plan which includes but not limited to: environmental surveys and site analysis, coal storage cleanup, the abatement and removal of asbestos containing materials and universal waste, and the capping and/or removal of former coal combustion residual complexes at the site. The majority of these activities are scheduled for completion by the end of 2019, and some scheduled for completion by 2Q20.
Demolition
Building demolition at Tanners Creek is nearly complete and will be finished by mid-2018. Activities include the demolition of all existing structures on the property, including the former powerhouse and stacks. Demolition of the site is being completed by Industrial Demolition LLC, an affiliate company created by CDC to provide demolition support for the Company's many ongoing brownfield reclamation projects.
A date for the felling of the two remaining stacks and one chimney has been set for 14 March 2018, a year ahead of the original timeline.
The original expected timeline to prepare Tanners Creek for vertical development was 2021. However based on the progress being made by EAG and Industrial Demolition LLC, CDC now expects the site to be ready for development by late 2019.
Commercial Development Company, Inc. is committed to the sustainable reuse of materials left behind by the demolition of the Tanners Creek Power Plant – 98% of the plant will be recycled, including concrete from the stacks which will be crushed and reused as inert fill materials to backfill and regrade portions of the site.
"I am very pleased with the tremendous progress our team has made at Tanners Creek – the efficiencies and work ethic they have shown throughout the process has shaved years off our original estimates and positioned the site for new opportunities faster than expected." said Randall Jostes, CEO of Commercial Development Company, Inc.
Tremendous Opportunity for New Development
In October 2017, CDC entered into an agreement with the Ports of Indiana (POI) to transfer ownership of the property with an anticipated closing date of December 2018. POI is currently determining the logistical viability of developing the state's fourth inland port at this location by conducting due diligence activities. CDC has further committed that POI will have the exclusive opportunity to investigate the site for port development through 2018.
In a press announcement dated 24 October 2017, Rich Cooper, CEO for the Ports of Indiana, stated: "We have identified the retired Lawrenceburg power plant as a potential site for future port development and we could not have gotten to this point without the support and assistance from AEP and CDC. CDC has tremendous experience with redevelopment and remediation projects, which coupled with our team's maritime and logistical expertise, creates a unique opportunity to pursue development of a port at this location. It's too early to say what can be constructed here, but we're excited to have the exclusive right to further investigate this site with CDC. We've already had inquiries from companies that may have interest in locating or shipping products at this site, which is definitely encouraging for future development."
"Pursuing the development of a new port in southeast Indiana will help drive growth for our 21st century agriculture and advanced manufacturing sectors and attract continued business investment to our state," said Governor Eric Holcomb. "The Ohio River has always provided strategic advantages for this region, and Indiana has a strong record of leveraging our transportation assets into economic strength."
The Tanners Creek power plant is located in Lawrenceburg, IN at the intersection of three Midwest states: Kentucky, Ohio, and Indiana. The site has direct riverfront access to the Ohio River, connections to highway and rail, and is located within close proximity to major hub cities such as Cincinnati, Louisville, Columbus, and Indianapolis. CDC believes theses strategic attributes and logistical infrastructure at this site represent tremendous potential to facilitate large-scale port-related development.
Read the article online at: https://www.worldcoal.com/coal/09032018/cdc-making-progress-at-tanners-creek-redevelopment-project/
You might also like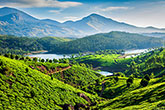 In a push towards eco-friendly coal transportation, Coal India Limited (CIL) has planned a capital investment in 61 first mile connectivity (FMC) projects.