---
Westmoreland Coal Co. has announced its 2015 revenues increased 26.4% y/y to a record US$1.4 billion, primarily as a result of the WMLP and Buckingham acquisitions, which added US$305.7 million and US$30.1 million to revenue and Adjusted EBITDA, respectively. Adjusted EBITDA for 2015 was a record US$216.7 million as a result of the aforementioned acquisitions, which overcame the effects of unfavourable weather conditions and the sales impact of customer outages at several operations during the year.
Net loss applicable to common shareholders in 2015 was US$203.3 million (US$11.36 per diluted share). Included in 2015 net loss is a non-cash impairment charge of US$136.2 million related primarily to the company's ROVA power plant arising from lower projected power pricing. Also included in 2015 net loss was a derivative loss of US$5.6 million related to the ROVA power plant as well as a US$5.4 million loss on debt extinguishment arising from the early repayment of amounts outstanding under the company's term loan from the Kemmerer Drop.
Westmoreland also incurred higher interest expense year over year due to higher debt levels arising from the company's MLP and Buckingham acquisitions as well as a tax benefit arising from tax planning strategies.
"We produced solid operational results and continued to generate meaningful cash from our core business in 2015, which is a testament to the strength of our differentiated business model," commented Kevin Paprzycki, Westmoreland's CEO. "2015 was a transitional year for our business as we concentrated our efforts towards integrating our recent acquisitions and executing the new MLP strategy. Our focus shifts in 2016 towards maximising cash generation from our unique mine mouth business model, and we anticipate delivering shareholder value by strategically paying off debt and strengthening our balance sheet."
Segment results
During 2015, the Westmoreland contributed 100% of the outstanding equity interests in Westmoreland Kemmerer LLC (the Kemmerer mine) to WMLP for US$230.0 million in aggregate consideration (the Kemmerer drop).
Acquisition activity during 2014 and early in 2015 drove segment results for the US, Canada and WMLP Coal segments. Results for the coal-US segment reflect a full year of operations in 2015 from the Buckingham acquisition, which was completed on 1 January 2015. Results of the coal-Canada segment reflect a full year of operations in 2015 compared to eight months in 2014, owing to the fact that the Canada acquisition was completed on 28 April 2014.
While 94% of the company's customer contracts were shielded from open market coal pricing volatility in 2015, declines in the reference prices for the Coal Valley operation in the Canada segment and the Northern Appalachia region in the WMLP segment had an adverse effect on the results for those segments. Results for the US coal segment were favourably impacted by strong revenue in 1H15 as well as cost control measures at the Absaloka mine.
The Power segment incurred a US$133.1 million impairment charge related to power pricing as a result of depressed power prices. The segment also benefited from lower derivative losses, which declined US$25.5 million y/y.
Edited from press release by Harleigh Hobbs
Read the article online at: https://www.worldcoal.com/coal/09032016/westmoreland-coal-produces-solid-operational-results-for-2015-259/
You might also like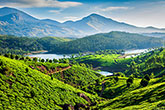 In a push towards eco-friendly coal transportation, Coal India Limited (CIL) has planned a capital investment in 61 first mile connectivity (FMC) projects.