US coal distribution report Q3 2013
---
The US Energy Information Administration (EIA) has released its quarterly coal distribution report, detailing coal distribution data by coal origin state, coal destination state, mode of transportation, as well as consuming sector.
The EIA's report on coal distribution for Q3 2013 reveals that total domestic coal distribution was around 226.1 million short t for the quarter. This figure is almost 9.8% higher than Q2 2013, representing an increase of over 20 million short t. However, the figure remains just short of 2012 figures, with total coal distribution 3.9 million short t (1.7%) lower than Q3 2012.
Wyoming was the leading origin state for coal, accounting for around 103.7 million short t of shipments that were delivered to 31 states. West Virginia, Kentucky, Texas and Illinois were the four other top-five origin states in the US.
Texas was the leading destination state, receiving about 28.3 million short t of domestic coal.
The majority of coal shipments were moved via railroads, truck and river – with total coal shipments moved this way accounting for an estimated 69.9%, 11.4% and 11.4%, respectively. Tramways, conveyors, and slurry pipelines accounted for about 7.3% of coal shipments.
Electric utilities and independent power producers received approximately 92.9% of the total distribution.
Adapted from press release by Sam Dodson
Read the article online at: https://www.worldcoal.com/coal/09012014/us_coal_distribution_q3_2013_392/
You might also like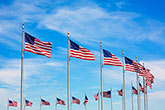 According to a recent release from the EIA, US coal-related CO2 emissions decreased by 68 million t in 2022, while overall US energy-related CO2 emissions increased slightly.