"Break the carbon cycle" and use CCS say the Global CCS Institute
Published by Claire Cuddihy, Assistant Editor
World Coal,
---
The Global CCS Institute, has told a gathering of 26 member governments that CCS is the only way to break an unnatural carbon cycle which is producing more anthropogenic CO2 emissions than the world can adequately ameliorate.
Meeting in Abu Dhabi for the 7th Ministerial meeting of the Carbon Sequestration Leadership Forum (CSLF), Global CCS Institute CEO, Brad Page, said that as much as carbon was a fundamental necessity of life, rising CO2 levels were not, and a wider ordnance of climate technologies was desperately needed to be deployed.
"We talk constantly about reducing CO2 emissions to 2° to meet Paris climate change targets but we now look like overshooting that target entirely."
"Analysis released by the Global Carbon Project (GCP) only three weeks ago shows that CO2 emissions in 2017 will reflect a rise of about 2% for the first time in three years. This is damning news and represents a new record of almost 37 billion t of CO2 emitted."
"It indicates that proven, versatile and commercially viable technologies like CCS need to be deployed at rapid rate if emissions are to be contained."
Page said climate change will only be curtailed by deploying a raft of clean mitigation technologies and CCS had been proven by pre-eminent climate experts, including the IPCC and IEA, as imperative to curbing CO2 emissions.
"Frankly, targets will not be reached without it. CCS is the only technology able to decarbonise high emitting industrial sectors – steel, petrochemicals, fertilizers, cement, pulp and paper, as well as coal and gas-fired power generation. The world's legal, regulatory, financial and political institutions need to recognise that fact and embrace and incentivise CCS accordingly."
Page said CCS was one of the few technologies able to preserve jobs, create new employment opportunities, and keep local communities alive.
"It has also proved itself as a technology which can create new hydrogen and bioenergy economies as well as adapting itself to CO2 reuse applications including the manufacture of soda ash, mattress foams, and building blocks.
"Given carbon's place as a 'building block' of nature, it would seem natural to look at its versatility in addressing climate change problems which are now, frankly, out of control."
According to the Global CCS Institute, there are currently 17 large-scale CCS facilities in operation with a further four poised to commence within the next 12 months.
Read the article online at: https://www.worldcoal.com/coal/08122017/break-the-carbon-cycle-and-use-ccs-say-the-global-ccs-institute/
You might also like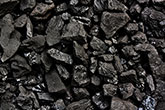 According to a recent release from Rystad Energy, global coal-fired power generation is on track to peak in 2023, as new sources of renewable and low-carbon energy expand rapidly.