---
A deal with German private equity giant, AMCI International, could pave the way for further investments in the Australian coal sector by Australian Pacific Coal (AQC), following its agreement to acquire the Dartbrook coal mine earlier this year.
AQC will raise AUS$10 million via a share subscription agreement with AMCI, which is run by German billionaire, Hans Mende, in what AQC CEO and Managing Director John Robinson described as an "extremely important strategic partnership."
"We look forward to working with AMCI and out other investors to add value through prudent investments in the Australian coal sector," added Robinson.
AMCI was founded in 1986 by Mende and Fritz Kundrun as a coal and metals sourcing and trading company. Today the company is one of the leading privately-owned natural resources companies with investments in coal and minerals, metals and shipping.
"AMCI looks forward to completing the transaction in due course and having a successful relationship with Australian Pacific Coal's management," said AMCI Australia's Managing Director, Brian Clifford.
AMCI and Mende have a history in the Australian coal sector – at one point owning a major stakes in Gloucester Coal and Whitehaven Coal. It continues to hold stakes in the Chain Valley Colliery in New South Wales and the Lake Vermont coal mine in Queensland.
With thermal coal prices strengthening, it seems the German company is looking to boost its stake in the industry again. And with recent acquisition of the Dartbrook mine setting, AQC appears well set to take advantage of the strengthening market dynamics.
"The global recovering that is being experienced in the thermal coal price is very encouraging. The recent Chinese government announcement reducing their internal coal mine production and the limitations they have placed on importation of low quality, low calorific value coals has seen an increase in the values achieved for Newcastle benchmark coals," said Robinson.
"AQC will be impeccably placed in meeting the increased demand for its Newcastle benchmark quality coal given Dartbrook's proximity to the seaborne markets."
Edited by Jonathan Rowland.
Read the article online at: https://www.worldcoal.com/coal/08092016/amci-takes-stake-in-australian-pacific-coal-2016-2390/
You might also like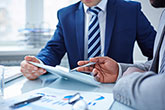 Analysis conducted by Cornwall Insight Australia has revealed that certain coal plants in New South Wales may benefit from delaying their retirement.