---
Ramaco Resources, Inc. has reported net income of US$10.2 million, or US$0.25 per diluted share for the second quarter of 2018, compared with a net income of US$5.3 million, or US$0.13 per diluted share for the first quarter of 2018. The company's adjusted earnings before interest, taxes, depreciation, amortisation and non-operating expenses (adjusted EBITDA) was US$14.9 million for the second quarter of 2018, as compared with adjusted EBITDA of US$9.2 million for the first quarter of 2018.
Randall Atkins, Ramaco Resources' Executive Chairman and Chief Financial Officer remarked: "We are very pleased to report strong, across the board and continued financial growth for both the second quarter and the first six months of 2018. Quarter over quarter, net income rose 94%, revenues rose 17% and our coal production was up 31%.
"From a sales standpoint, for calendar 2018 we have now sold, or have forward sales commitments for approximately 2.2 million t of coal, of which 1.8 million t is company mined and roughly 460 000 t is purchased coal. For the first six months of 2018, we both sold and delivered over 1.1 million t of both company mined and purchased coal.
"From a production standpoint, after encountering some unfavorable geological conditions at the Elk Creek opencast mine in the first quarter, we recovered substantially during our second quarter. Cash mining costs fell over US$9/t to roughly US$56/t (FOB mine) and brought costs back in line with our annual guidance. Similarly, our cash margins bounced back to almost US$36/t for the quarter. For the balance of 2018, we continue to expect earnings and cash flows to remain strong. We are also looking ahead to 2019 and have begun preliminary sales discussions with many of our existing domestic customers."
The company ended the quarter with US$5.9 million of cash on hand and US$28.3 million of accounts receivable. Free cash flow generated over the next six months is expected to be used to fund working capital and CAPEX.
Operational results
Revenues totalled US$65.3 million for the three months ended 30 June 2018, up 17% from the first quarter of 2018. Total production during the second quarter was 497 000 t as compared with 380 000 t in the first quarter.
As stated, the company's total cash cost per tonne sold for the second quarter of 2018 was approximately US$56 for produced coal, down from approximately US$65 in the first quarter of 2018. This cost improvement illustrates the impact of more favorable weather conditions, a fully operational preparation plant, cost improvements at our opencast mine, a full quarter of production from our new No. 2 Gas mine and continued good mining conditions in all of our Elk Creek deep mines.
Michael Bauersachs, Ramaco Resources' President and CEO commented: "While our Elk Creek deep mines continued to perform at industry leading productivity levels, our opencast mine also operated at improved productivity and cost levels. With many of our haul road capital improvements close to completion, we anticipate future costs to echo this quarter's performance. With that being said, the second quarter is the only quarter that is typically not impacted by weather issues or normal vacation periods. Average costs for the year should remain within our prior guidance, which is slightly above this quarter's record cost levels."
In the second quarter of 2018, the company recorded income tax expense of US$0.6 million based on an expected effective tax rate of approximately 8.5% for 2018. Cash taxes payable for 2018 are expected to be less than US$0.4 million.
CAPEX totalled approximately US$14.7 million during the second quarter of 2018. The company expects to incur approximately US$36 - 40 million of CAPEX for full year 2018.
Read the article online at: https://www.worldcoal.com/coal/08082018/ramaco-resources-issues-2q18-financial-results/
You might also like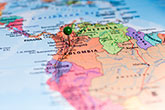 Benjamin Hill has entered into a nonbinding letter of intent with Aion to acquire interest in a Colombia coal project.