---
Last week, CONSOL Energy Inc. reported its financial and operating results for the quarter ended 31 March 2018.
CEO of CONSOL Energy Inc., Jimmy Brock, commented: "We delivered very strong operational and financial performance as we completed our first full quarter as an independent public company."
CONSOL sold 6.6 million t of coal during 1Q18 at an average revenue per tonne of US$52.98 compared to 6.8 million t at US$46.80/t in the same period last year.
Overall, global coal demand growth continues to improve, tying to overall broadening and accelerating economic growth. On the export front, while demand in Europe has modestly softened, growth in India has more than compensated for this. Prior to 2017, CONSOL's coal that was exported to India was primarily going into the industrial sector to the brick and cement industries; however, we are now beginning to penetrate into India's coal-fired power generation sector as well, which has created additional upside for our high calorific value coal. The company also expect additional demand improvement from Turkey, pending easing sulfur restrictions.
CONSOL is seeing improved demand growth in coal around the globe. This coupled with a supply side that has experienced minimal investment in recent years, is increasingly creating an imbalance in the international marketplace for coal. The company believes this has created an opportunity for the US to become an essential piece of the seaborne market rather than a swing supplier.
Additional Details on Export Contract
Against the strong export backdrop in 4Q17, Consol succeeded in concluding a multi-year contract for approximately 14 million t of coal in the export markets with shipments beginning in the second quarter of 2018 and extending through the second quarter of 2020. The contracted volume is comprised of approximately 70% thermal coal and 30% crossover metallurgical coal. Coal prices in the first year of the contract are fixed at the mine and are captured in our current guidance for 2018.
For the second year of the contract, the price of coal is collared with an average floor price that is greater than their 2017 average revenue per tonne of US$45.52.
Furthermore, in conjunction with the coal sales agreement, we also entered into a full capacity take-or-pay agreement for the CONSOL Marine Terminal (CMT) with a fixed revenue of approximately US$120 million for the same period. These contractual arrangements not only highlight the global attractiveness of our coal production and infrastructure assets but also are a testament to our ability to take advantage of market volatility and de-risk a substantial portion of our revenue at attractive prices.
PAMC Operations Review
PAMC achieved strong first quarter production of 6.7 million t, which compares to 6.9 million t in the first quarter of 2017. During the quarter, we benefited from strong production at the Bailey mine, partially offset by a longwall move at the Harvey mine and adverse geological conditions at the Enlow Fork mine. Our Bailey mine produced a record-setting 3.8 million t in the first quarter, surpassing its previous high mark of 3.5 million t set in the fourth quarter of 2016.
PAMC shipped 6.6 million t during the first quarter, compared to 6.8 million t in the year-ago quarter. While the company experienced logistical challenges synchronising rail and port availability, due to harsh January weather conditions, their Sales and Marketing team was successful in minimising the overall impact. Total coal revenue for the first quarter came in at $351 million and improved by US$34.6 million compared to the year-ago quarter, primarily driven by higher revenue per tonne of coal sold. Our average revenue per tonne increased to US$52.98 from US$46.80 in the year-ago quarter largely due to improved average revenue per tonne on our netback contracts.
The company's total costs during the first quarter were US$333 million compared to US$316 million in the year-ago quarter. However, total PAMC operating costs remained consistent quarter over quarter, increasing US$1 million to US$234 million in the first quarter from US$233 million in the year-ago quarter. PAMC reported average cash cost of coal sold per tonne2 of US$29.21, compared to US$28.75 in the year-ago quarter. This increase was essentially driven by higher royalties and production taxes. Average cash margin per tonne sold2 for the first quarter of 2018 expanded by US$5.72, or 32%, to US$23.77/ t compared to the year-ago period, driven by higher average revenue per tonne.
For the quarter, other costs increased by US$8 million compared to the year-ago quarter, including approximately US$4.8 million in demurrage expense created by the above-mentioned rail and port logistical challenges as well as an increase in costs related to externally purchased coal for blending purposes.
Read the article online at: https://www.worldcoal.com/coal/08052018/consol-energy-release-1q18-results/
You might also like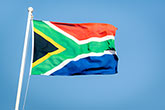 Black Royalty Minerals Koornfontein has signed Bettercoal's letter of commitment.