---
Falling thermal coal prices on the seaborne market are unlikely to help boost imports into India, according to a new research note from Australian bank, Macquarie.
The report looks at the potential for India to become an arbitrage market in the short term. An arbitrage market occurs when the cost of imported coal falls low enough to displace domestic coal in the supply mix.
China had been the world's key arbitrage market between 2011 and 2014, helping to soak up supply on the seaborne market. Since the, however, Chinese imports have fallen on a mix of reasons including felling domestic prices, slowing demand grown and government protectionism.
This has left the burden of correcting global oversupply on producers – primarily Indonesia, which has seen its coal exports fall significantly in recent years.
"Our base case assumption has been that continued market contraction would primarily be accounted for by further Indonesian supply cuts," Macquarie said.
But an alternative scenario sees India – the only major coal importer and producers aside from China – become and arbitrage markets, restimulating Indian imports demand and helping to set a floor for international prices.
This scenario is unlikely, however, according to Macquarie's data with domestic coal costs for core (i.e. power and fertilzer plants) at US$25 per tonne while the landed cost of imported coal stands at US$53 per tonne – a domestic discount of US$28 per tonne.
The only market in which imported coal comes close to being competitive with domestic coal is in non-core industries (i.e. aluminium, steel and cement, etc.) on India's West Coal, where transportation costs are higher.
"However, considering that cement producers have increasingly been moving towards petcoke as a cheaper fuel source, this is far from certain too," said Macquarie.
As a result, "we don't see India becoming an import arbitrage market and maintain our view that supply adjustment will have to come from seaborne suppliers," Macquarie concluded.
The bank expects Indian thermal coal imports to be down y/y in 2016, following the trend in China and Europe, where a wave of LNG imports could see Continental Europe follow the UK in switching from coal to gas.
Edited by Jonathan Rowland.
Read the article online at: https://www.worldcoal.com/coal/08042016/india-unlikely-to-provide-demand-support-for-seaborne-coal-2016-/
You might also like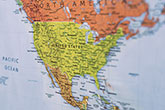 American Resources has announced that it has expanded production at its Carnegie 2 metallurgical carbon mine in Pike County, Kentucky, by adding a second operating section.