Coal's economic contribution tops AUS$26 billion
---
The coal industry contributed over AUS$26 billion into the Queensland and New South Wales economies last year, according to the Queensland Resource Council (QRC) and NSW Minerals Council.
The industry supported 37 732 direct jobs and 17 180 local businesses across both states, as well as providing AUS$1.6 billion in royalty payments to the Queensland government and AUS$1.1 billion to the New South Wales government.
"Coal is a vital pillar of the Queensland economy and if the government wants to see this strong export performance and flow of royalties continue, it must now work with industry on a plan for a more competitive and productive Queensland resources sector," said QRC Acting CEO, Greg Lane.
Coal's contribution to the Queensland totaled AUS$15.8 billion in direct spending by way of wages, salaries, businesses purchases and community contributions.
"Whether it's a full-time job to put food on the table, support to keep local business afloat, or royalties to employ teachers, nurses and police – every single Queenslander has a stake in the coal industry," concluded Lane.
In New South Wales, coal's direct economic contributions totaled AUS$10.3 billion, including AUS$2.3 billion in wages and salaries to the industry's 17 165 full-time employees.
"Coal mining is going through tough times; however the sector is resilient and still making a massive contribution to our economy," NSW Minerals Council CEO, Stephen Galilee, said today.
Galilee also noted the growing demand for New South Wales coal from across southeast Asia and India.
"Coal provides around 85% of New South Wales' electricity and remains New South Wales' most valuable commodity export. With hundreds of new technology low emission coal-fired power generation units being deployed by trading partners across the region, the IEA has forecast demand for coal to increase across southeast Asia and India. We're already starting to see evidence of this, with exports of New South Wales coal to India increasing by 110% in the last financial year alone," Galilee concluded.
Read the article online at: https://www.worldcoal.com/coal/08042016/coals-economic-contribution-tops-aus26-billion-2016-551/
You might also like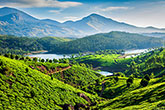 In a push towards eco-friendly coal transportation, Coal India Limited (CIL) has planned a capital investment in 61 first mile connectivity (FMC) projects.