Universal Coal enters sale and purchase agreement for North Block Complex
Published by Claire Cuddihy, Assistant Editor
World Coal,
---
North Block Complex Proprietary Ltd (NBC), a subsidiary of Universal Coal Plc (Universal) has entered into a sale and purchase agreement (SPA) with Exxaro Coal Mpumalanga Proprietary Ltd and Exxaro Coal Proprietary Ltd (together Exxaro, being the vendors) for the acquisition of assets that comprise the North Block Complex.
NBC is a South African company that is owned 51% by Ndalamo Resource Proprietary Ltd (Ndalamo) and 49% by Universal Coal and Energy Holdings South Africa Proprietary Ltd (UCEHSA).
UCEHSA is a wholly-owned subsidiary of Universal. According to Universal Coal, after the North Block Complex is acquired, NBC will operate on a stand-alone basis. However, NBC will remain under the management control of UCEHSA and be provided with management services from UCEHSA under an operating and management agreement between NBC, UCEHSA and Ndalamo.
The North Block Complex
The North Block Complex is an operational mining and minerals processing business, located proximate to Belfast in the Mpumalanga Province of South Africa. In summary, it consists of the Glisa and Eerstelingsfontein operating mines (with the related infrastructure described below) and the undeveloped Paardeplaats prospecting right (adjacent to the Glisa operating mine).
It is expected that the Eerstelingsfontein operating mine will be near, or at the end of, its life by the time NBC takes ownership of the North Block Complex. It is expected that the Glisa operating mine will have a remaining life of mine of approximately two to four years by the time NBC takes ownership of the North Block Complex, assuming that the transaction completes on or about 31 December 2018.
Significant value is placed on the Paardeplaats prospecting right (that will be developed once a mining right and related regulatory approvals are granted).
The North Block Complex is an opencast operation near the state-owned power generator's (Eskom Holdings) Arnot, Tutuka and Komati power stations, South Africa. Over the last four years, the mines that comprise the North Block Complex have averaged a run of mine (ROM) production of approximately 3.5 million tpa, along with sales of around 2.7 million tpa.
Historically, the mined coal has been sold primarily to Eskom for power generation, with a small amount of higher value sized product sold to domestic traders. Mined coal is partially beneficiated, with final products being a blend of both washed product and crushed raw coal.
The North Block Complex infrastructure consists of a Dense Medium Separation coal beneficiation plant and four crushing and screening plants (two of which will be transferred to NBC and two of which are owned and operated under long-term contracts), a water treatment facility and a rail siding that provides direct access to the Richards Bay Coal Terminal.
Universal intends to convert the North Block Complex to a multi-product operation with the gradual inclusion of the adjacent Paardeplaats project (subject to the grant of a mining right by the Department of Mineral Resources (DMR). This will increase exposure to higher margin export markets, whilst maintaining supply of coal to local power stations.
Current facilities on site are adequate with minor modification and expansion to achieve the proposed operation of both Glisa and Paardeplaats, with a modest need for further capital investment. It is expected that NBC will be able to fund any additional capital requirements from generated cash flows.
Once in operation, Paardeplaats is anticipated to be a lower quartile cost mine producing 25.1 million t (mt) (probable reserve) ROM over a life of mine of 10 years at an average stripping ratio is 1.66:1 (bcm:tonne).
The North Block Complex currently employs more than 180 staff and 1100 contractors, and NBC intends to maintain existing contracts and employees to achieve its operational objectives.
Universal's CEO, Tony Weber, commented: "This strategic acquisition significantly increases Universal's already robust production profile and importantly, it provides the business with considerable optionality and diversification through exposure to additional high margin export markets."
"We intend to convert the North Block Complex into a multi-product mine through the integration of production from the adjacent Paardeplaats Project, which once fully operational, has the potential to increase Universal Group's saleable tonnes by well over 50%."
"We look forward to finalising the acquisition as we believe it has the potential to create significant value for our shareholder base and the company will provide further updates on the acquisition in due course. Universal has an active M&A strategy and we continue to assess opportunities that add scale to our production and are earnings accretive immediately or within a short time frame."
Read the article online at: https://www.worldcoal.com/coal/08032018/universal-coal-enters-sale-and-purchase-agreement-for-north-block-complex/
You might also like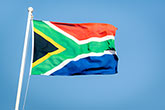 Black Royalty Minerals Koornfontein has signed Bettercoal's letter of commitment.