---
Bankrupt US coal mining company, Alpha Natural Resources (ANR), has filed a proposed reorganisation plan with the bankruptcy court, detailing plans for the sale of assets – including a stalking horse bid from the company's first lien lenders.
Stalking horse bid for core coal and shale gas assets
A stalking horse bid sets the lower limit for an asset sale – in this case US$500 million – but is subject to higher or better offers. The stalking horse bid identifies the core assets to be auctioned. On the mining side, these include ANR's mines in Wyoming and mines and reserves in Pennsylvania, as well three West Virginia and Virginia mines: McClure, Nicholas and Toms Creek.
The bid also covers ANR's Marcellus shale gas interests and the company's interest in the Dominion coal export terminal in Newport News, Virginia.
'Reorganised Alpha' to focus on coal mine reclamation
Remaining assets would become part of a 'reorganised Alpha', which would be structured to focus primarily on fulfilling all of the company's environmental reclamation obligations on an ongoing basis. Funding would be provided to ensure this smaller company would be able to meet its obligations. It would also continue to operate a number of the remaining mines, "adjusting to market conditions and allowing for a phased approach to this work."
"Since we began the bankruptcy process last August, we have taken numerous steps to enhance efficiency throughout our business and make some but necessary decisions regarding the future of our operations," said ANR's Chairman and CEO, Kevin Crutchfield. "These filings represent an important step in our effort to effectively restructure the company and emerge from Chapter 11 better positioned to meet new market realities."
Subject to approval
The proposals are subject to creditor and bankruptcy court approval. ANR entered Chapter 11 bankruptcy last August, one of number of US coal companies to end up in bankruptcy court following a sharp downturn in coal demand in the US and steep falls in the international price of coal.
Edited by Jonathan Rowland.
Read the article online at: https://www.worldcoal.com/coal/08032016/alpha-files-reorganisation-plan-2016-357/
You might also like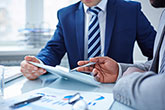 Analysis conducted by Cornwall Insight Australia has revealed that certain coal plants in New South Wales may benefit from delaying their retirement.