---
The Carbon Sequestration Leadership Forum (CSLF) has added five new carbon capture and storage (CCS) projects to its existing R&D portfolio, including two based at coal plants.
The new projects were approved at the CSLF's Fifth Ministerial Meeting in Washington, DC, and bring the total number of recognised projects over the past 10 years to nearly 40. Twelve of these projects have been successfully completed.
According to a press statement, these projects "provide the basis for international information sharing on some of the most important projects throughout the world covering all aspects of CCS".
Coal gasification: Kemper County energy facility
The Kemper County energy facility in Mississippi, US, will use innovative Integrated Gasification Combined Cycle (IGCC) technology and low-cost lignite to provide affordable, clean and efficient energy for decades. Because the Kemper facility will be equipped with carbon capture technology, emissions from the facility are a fraction of what a traditional coal facility would emit: Kemper is expected to capture at least 65% of the carbon dioxide produced.
The Transport Integrated Gasification (TRIG) technology being used, when combined with carbon capture technology, produces more power and offers lower operation and maintenance cost than that possible with other available gasification technologies. TRIG technology can use lignite, a form of low-rank coal which accounts for more than half of the world's vast coal reserves. As an air-blown IGCC process for power generation, it offers a simpler method for use of low-rank coal than most existing coal-gasification technologies.
Pulverised coal-fired CCS project: SECARB Phase III
The Southeast Regional Carbon Sequestration Partnership (SECARB) anthropogenic test is the largest pilot project of a fully-integrated pulverised coal-fired CCS project in the US to date, pulling together components of capture, transportation, subsurface storage, and monitoring, verification, and accounting. As a first-of-its-kind project, this test will be very important for understanding the challenges power plant capture can present to the emerging field of geologic CO2 storage. Project partners include Southern Co. and Denbury Resources, and others.
Other CCS projects
The other three projects include the Uthmaniyah carbon dioxide-enhanced oil recovery demonstration project in Saudi Arabia; the Alberta carbon trunk line project in Canada; and the Midwest Regional Carbon Sequestration Partnership (MRCSP) development phase project in the US.
The CSLF is a voluntary climate initiative of developed and developing nations that account for 75% of all manmade carbon dioxide emissions. The members engage in cooperative technology development aimed at enabling the early reduction and steady elimination of CO2 emissions.
Adapted from press release by Jonathan Rowland
Read the article online at: https://www.worldcoal.com/coal/07112013/coal_carbon_sequestration_leadership_forum_highlights_two_us_coal_projects_coalnews_235/
You might also like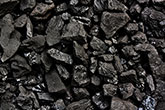 Canyon Coal is constructing a new coal mine in Hendrina, Mpumalanga, South Africa, with production is expected to start in 2H23.