---
NETL Director Brian Anderson, Ph.D., discussed state-of-the-art energy R&D and the Lab's work to meet the nation's most important energy challenges with representatives from mining companies, power providers and other businesses that rely on lignite at the Lignite Energy Council Fall Conference on 3 October 2019 in Bismarck, North Dakota (USA).
Anderson delivered a keynote address focused on state-of-the-art energy R&D and scientific and technological initiatives related to fossil energy that bring together multidisciplinary teams to meet some of the nation's most important energy challenges. The presentation, titled "Accelerating Breakthrough Innovation in Clean Coal Technologies," highlighted NETL's forward-looking research and technology development and the Lab's team of world-renowned experts who are driving fossil energy innovation.
Prior to the event, NETL hosted a program review workshop that covered a wide range of coal-related topics, including carbon capture, carbon storage, rare earth elements from coal and coal byproducts, and high-value carbon products from coal.
NETL has a long history of success with coal-related research, including making coal mining safer in the early 20th century, synthesising fuels from coal during World War II, and developing innovations to mitigate acid rain from power plant emissions. Today's research at the Lab is advancing sensors, materials and components to improve the performance, reliability and efficiency of the nation's coal-fired fleet; developing membranes and catalysts and other high-tech tools to reduce the cost of capture carbon from coal and put it to work for America; and, creating new jobs, products and markets for coal, such as affordable, efficient extraction of rare earth elements and upcycling CO2 in novel concretes.
The primary objective of the Lignite Energy Council is to maintain a viable lignite coal industry and enhance development of the region's lignite coal resources for use in generating electricity, synthetic natural gas and valuable byproducts. Members of the Lignite Energy Council include mining companies, major users that use lignite to generate electricity, synthetic natural gas and other valuable byproducts, and businesses that provide goods and services to the lignite industry.
Read the article online at: https://www.worldcoal.com/coal/07102019/netl-director-delivers-keynote-talk-at-lignite-energy-council-event/
You might also like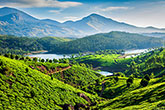 In a push towards eco-friendly coal transportation, Coal India Limited (CIL) has planned a capital investment in 61 first mile connectivity (FMC) projects.