---
New research has found strong public support for the construction of a new low emissions coal-fired power station in NSW.
New research has found strong public support for the construction of a new low emissions coal-fired power station in NSW.
A recent public opinion survey of a representative sample of 1000 people across NSW conducted by Crosby Textor for the NSW Minerals Council found 64% support for the construction of a new coal-fired power plant if it could produce electricity at lower emissions than existing power plants. Only 33% were opposed.
Significantly, the research found that 81% of Coalition voters were in support, with only 16% opposed. Among Labour voters, support was at 57% compared with 40% opposed.
59% of Sydney residents were in support, with 69% support across regional NSW.
"This research shows significant support right across NSW for new coal fired power plants to be part of our future energy mix," NSW Minerals Council CEO, Stephen Galilee said.
"Since the recent closure of coal power plants in Victoria and South Australia we've seen a reduction in supply and a spike in prices. In the Hunter, AGL intends to close the Liddell power station in just five years and without replacement capacity these issues are set to get worse," Mr Galilee said.
"Mining and manufacturing businesses in the industrial parks of western Sydney and in regional mining communities regularly express their concerns to me about the high cost of electricity and future reliability of supply."
"While most generally support more renewable energy, many are concerned about the inability to run their businesses using intermittent wind and solar. Many fear they will be forced to follow businesses in South Australia and use diesel generators as backup in case their power supply goes due to grid instability," Mr Galilee said.
"Households have also been hit by high power bills over the winter months and with Summer approaching our electricity grid will come under increased pressure."
A new High Efficiency, Low Emission (HELE) coal-fired power plant has the potential to lock in the energy needs of NSW for decades while also reducing emissions from the current levels at the Liddell plant by around 25%.
"This is not a choice between renewables and coal. It's a commonsense partnership. The guarantee of stable, reliable baseload electricity from coal would enable more renewable energy to be integrated into the electricity grid," Mr Galilee said.
"Here in NSW we have the infrastructure, the high quality coal, the world class mining workforce and the demand needed to make this partnership a success."
Read the article online at: https://www.worldcoal.com/coal/07092017/strong-support-for-coal-fired-power-in-nsw/
You might also like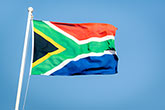 Black Royalty Minerals Koornfontein has signed Bettercoal's letter of commitment.