---
Wollongong Coal is dependent on financial support from Indian owners to continue as a going concern, according to its financial results for the year ending 31 March 2016 (financial year).
According to the results statement, Wollongong lost AUS181.9 million over its financial year on a net impairment charge of AUS$ 125.5 million and an increase in operating expenses to AUS$40.0 million. Meanwhile, revenues were down 35.4% to AUS$12.4 million.
The company blamed its "adverse performance" on low production from its Russell Vale coal mine, which is waiting for approval from the New South Wales Planning Assessment Commission (PAC) for its Underground Expansion Project (UEP). The delay in approval for the UEP resulted in the mine being put into care and maintenance from 1 September 2015.
The PAC's objections come despite Queensland's Department of Planning (DOP) recommendation to approve the UEP, after confirming Wollongong had satisfied concerns raised by the PAC after an initial public hearing.
Despite this, "the PAC has raised further concerns after its second public hearing in February 2016, resulting in further delays in commencing longwall operations at Russell Vale," the company said, adding that it "remained committed to resolve those issues and obtain the required approval".
The company's Wongawilli coal mine also remained on care and maintenance through the course of the financial year – although it has now begun a progressive restart programme, which has seen the mine starting to process underground inventories.
Developmental activities and recommissioning of mining equipment will see the start of room-and-pillar mining in the near future, the company said.
Given the company's performance, the company will remain dependent on funding from its immediate parent company, Jindal Steel and Power (Mauritius) (JSPML) to continue operating, its directors said.
JSPML injected AUS$95.3 million into the company during the last financial year and a further AUS$6.5 million to the date of the report. It has also provided a letter of support, stating that it will continue its financial support for at least 12 months.
Edited by Jonathan Rowland.
Read the article online at: https://www.worldcoal.com/coal/07062016/wollongong-to-rely-on-funding-from-jindal-2016-912/
You might also like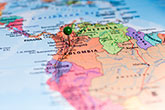 Benjamin Hill has entered into a nonbinding letter of intent with Aion to acquire interest in a Colombia coal project.