---
SunCoke Energy Inc. (SXC), a supplier of high-quality coke to the integrated steel industry, has divested its coal mining business to Revelation Energy LLC.
The transaction, which closed on 6 April, includes substantially all of SunCoke's remaining coal mining assets, mineral leases, real estate and mining reclamation costs. Under the terms of the deal, Revelation Energy will receive approximately US$10.3 million from SXC to take ownership of the assets and associated costs.
The mining assets Revelation has acquired are located primarily in Buchanan and Tazewell counties in southwest Virginia, US.
In conjunction with the transaction, Revelation Energy and SunCoke's Jewell Coke operations have entered into a coal supply agreement whereby Revelation will deliver approximately 300 000 short tpa to Jewell Coke for the next five years at a favourable delivered cost as compared to alternative coal sources, which is intended to provide a cost-effective, local supply of high-quality, mid-vol metallurgical coal. SunCoke also expects to incur approximately US$2 million of transaction-related costs.
The transaction is expected to be cash flow neutral to SunCoke by the end of 2017 based on avoided potential mine closure and reclamation costs of approximately US$12 million. In addition, as compared to potentially closing its mines, SXC expects to realise approximately US$2 million to US$3 million per year of lower administrative, regulatory, compliance and purchased coal costs through 2020, as well as reduce its mining-related liabilities and collateral requirements.
"Despite our aggressive efforts to reduce costs by rationalising our mining footprint, the drastic and sustained decline in coal prices will likely prevent us from generating positive cash flow from our mining operations for the foreseeable future," said Fritz Henderson, Chairman, President and CEO ofSunCoke Energy, Inc. "We believe this value-positive sale will improve our long-term cash flow and allow us to focus on our core coke-making and coal logistics businesses."
The deal excludes SunCoke's legacy black lung and workers' compensation liabilities, and certain properties that are necessary for Jewell Coke's operation or were unavailable for transfer based on contractual provisions. SunCoke may transfer other properties to Revelation Energy after closing, subject to required consents, for additional payment to Revelation of up to US$0.7 million.
Edited from press release by Harleigh Hobbs
Read the article online at: https://www.worldcoal.com/coal/07042016/suncoke-divests-coal-mining-business-540/
You might also like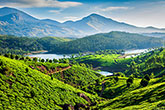 In a push towards eco-friendly coal transportation, Coal India Limited (CIL) has planned a capital investment in 61 first mile connectivity (FMC) projects.