Peabody Energy announces plans for US reclamation assurances
Published by Louise Mulhall, Editorial Assistant
World Coal,
---
Peabody Energy has announced it has chosen a path for future coal mine reclamation bonding requirements upon emergence from Chapter 11. While Peabody believes it continues to qualify for self-bonding, the company is choosing to support its coal mine reclamation bonding requirements through third-party bonding facilities.
"We are pleased to reach a bonding solution that we believe best serves the capital structure of the new Peabody at this time," said President and Chief Executive Officer Glenn Kellow. "Peabody believes it continues to qualify for self-bonding and will consider adding self-bonding to its capital structure to support its coal mine reclamation requirements in the future, should circumstances warrant."
Peabody fully accounts for the projected financial impact of its final coal mine reclamation requirements through its asset retirement obligation (ARO) on its balance sheet in accordance with generally accepted accounting principles. As of December 31, 2016, Peabody's ARO liability totaled US$471 million for its US operations. In addition to its ARO financial liability, Peabody is required to secure its current coal mine reclamation bonding requirements through assurances such as surety bonds or self bonds. In support of its US coal mine reclamation requirements, Peabody has arranged for US$1.26 billion in commercial surety bonds and US$14.5 million through a state bond pool to be in place upon emergence from Chapter 11, which will fully satisfy its US assurance requirements.
The bonding amount significantly exceeds the financial ARO liability as of December 31, 2016, as bonding represents an undiscounted amount that assumes a mine ceases to operate in the current period regardless of the economic life of the mine, while actual cessation of mining could be a number of years or even decades away.
Peabody views land restoration as an essential part of the coal mining process. In 2016, Peabody accelerated its restoration activities, reclaiming 70% more land than what was disturbed. The company funds every dollar of its coal mine reclamation and pays tens of millions of dollars each year for a reclamation fund for other producers' former coal mines. Peabody remains focused on restoring the land and providing assurances for future obligations.
Peabody Energy is the world's largest private-sector coal company and a Fortune 500 company. The company serves metallurgical and thermal coal customers in 25 countries on six continents.
Read the article online at: https://www.worldcoal.com/coal/07032017/peabody-energy-announces-plans-for-us-reclamation-assurances/
You might also like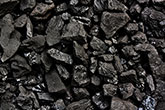 According to a recent release from Rystad Energy, global coal-fired power generation is on track to peak in 2023, as new sources of renewable and low-carbon energy expand rapidly.