---
According to a new report from the US Energy Information Administration (EIA), the US remains a net exporter of coal, exporting 74 million short t and importing 11 million short t in 2015. Coal exports fell for the third consecutive year in 2015, ending the year 23 million short t lower than in 2014 and more than 50 million short t less than the record volume of coal exported in 2012. Slower growth in world coal demand, lower international coal prices and higher coal output in other coal-exporting countries contributed to the decline in US coal exports. Lower mining costs, cheaper transportation costs and favourable exchange rates (compared to the US dollar) continue to provide an advantage to producers in other major coal-exporting countries, such as Australia, Indonesia, Colombia, Russia and South Africa.
One of the only increases in US coal exports in 2015 was for exports to India, which increased by almost 2 million short t, bringing its share of US coal exports to 9%, up from 5% in 2014. Coal exports to the rest of Asia fell. Europe has traditionally been a leading destination for coal exports, but exports were down 14.6 million short t (28%) in 2015.
US coal exports are mainly shipped from six customs districts that together accounted for 90% of US exports in 2015. Norfolk, Virginia, the largest coal port, shipped 26.2 million short t of coal, accounting for 35% of total US exports. Baltimore, Maryland, was the only major customs district (districts that generally export more than 1 million short tpa of coal) to increase exports in 2015, largely driven by increased exports to India.
US coal imports totalled 11.3 million short t in 2015, the same as in 2014, with 85% of imports being thermal coal that is primarily used to generate electricity. Although the amount of imports did not change in 2015, the source and point of entry of these imports changed from 2014. The biggest changes in the origin of US imports involved imports from Colombia and Indonesia, which increased by 8% and decreased by 42%, respectively. Colombian coal is highly competitive with domestic coal at power generators located along the Gulf of Mexico and southern Atlantic coasts. Metallurgical coal, which is used in the steelmaking process, was primarily imported from Canada.
Tampa, Florida, overtook Mobile, Alabama, to become the largest recipient of coal imports in 2015. The closure of coal-fired electricity generators in New England led to a 41% (0.5 million short t) decrease in imports into the Boston, Massachusetts, customs district. Increased Canadian imports drove the increase of imports (0.1 million short t, 55%) into the Portland, Maine, custom district. Imports into the Honolulu, Hawaii, custom district remained nearly unchanged as declines in Indonesian imports were offset by imports from Canada and Australia.
Edited by Harleigh Hobbs
Read the article online at: https://www.worldcoal.com/coal/07032016/us-coal-exports-declined-in-2015-and-imports-remained-steady-346/
You might also like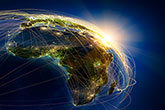 Contango Holdings Plc has advised that the production of washed coking coal has commenced at its flagship Lubu Coking Coal Project in Zimbabwe.