---
Peabody has recognised innovation in clean coal technologies among leading examples of coal-fueled generating plants from the United States, China, Japan and India with their fourth annual Peabody Global Clean Coal Leadership awards. Presented at Power-Gen International 2017 in Las Vegas, the awards recognise the cleanest coal plants in the world and shine a light on the significant environmental progress being made to improve emissions through greater use of technology.
"Coal remains an essential part of the energy mix, and technology will continue to play an important role in meeting the world's emissions goals," said Peabody President and CEO, Glenn Kellow.
"Peabody has advocated clean coal technologies for two decades and we are proud to recognise companies that are advancing these technologies to help achieve energy security, economic progress and environmental solutions."
Honours are based on the best environmental performance for reducing key criteria emission rates and carbon dioxide (CO2). Categories include leadership in reducing sulfur dioxide (SO2) and nitrogen oxides (NOx), and improving efficiency as measured by heat rate, which results in a lower carbon footprint. In addition, Peabody recognised a new coal plant and an industry pioneer advancing carbon capture and storage technologies. A distinguished panel of international experts in high-efficiency, low-emissions (HELE) and carbon capture technologies selected the award recipients following a comprehensive review process.
"Each of these recipients we find to be deserving of the awards as they are advancing projects that exemplify leadership in clean coal technologies," said Dr. Andrew Minchener OBE, General Manager of International Energy Agency Clean Coal Centre, who was among the panel of judges.
Other judges included Kipp Coddington, Director of Energy Policy and Economics at the School of Energy Resources, University of Wyoming; Carl Bozzuto, an independent consultant for the
Electric Power Research Institute and Global Carbon Capture and Storage Institute among others; and Dr. Holly Krutka, Vice President of Coal Generation and Emissions Technologies at Peabody.
The award honorees included:
Dynegy's Duck Creek Power Station: Honoured for SO2 Leadership and Performance.
Shenergy Company Ltd's Shanghai Waigaoqiao No. 3 Power Generation Co., LTD: Honoured for NOX Leadership and Performance and Heat Rate Leadership and Performance.
Kyushu Electric Power Company Inc.'s Matsuura Power Station No. 2: Honoured for New Coal Plant Leadership and Innovation.
US Department of Energy's National Carbon Capture Center, managed and operated by Southern Company: Honoured as Carbon Capture and Storage Pioneer.
Nabha Power Limited, a wholly owned subsidiary of Larsen & Toubro, was also recognised as an honorable mention in the Heat Rate Leadership and Performance category. The 1400-megawatt power plant in Rajpura, Punjab is among the most efficient supercritical plants in India, and last year notably achieved its lowest auxiliary power consumption of 5.2% at 77% plant load. In addition, the plant implemented a number of environmental controls, including Mitsubishi Advanced Combustion Technology burners for NOX emissions reduction, 100% washed coal, a zero-water discharge system and use of 100% of its dry fly ash on a sustainable basis.
HELE coal-fueled generation, available today, includes multiple technologies capable of reducing the vast majority of SO2, NOx, particulate matter, mercury and other emissions. Advanced HELE technologies result in a smaller environmental footprint, achieving as much as a 25 % reduction in a plant's CO2 emissions rate. Longer-term investments in next-generation carbon capture technologies are necessary to transition to the ultimate goal of near-zero emissions from coal-fueled power.
The Peabody Global Clean Coal Leadership awards programme was established in 2014 to showcase coal-fueled power plants for top environmental performance, highlight innovative leadership and improve education about the benefits of clean coal technologies.
Read the article online at: https://www.worldcoal.com/coal/06122017/peabody-honours-leaders-in-clean-coal-technology/
You might also like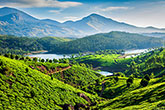 In a push towards eco-friendly coal transportation, Coal India Limited (CIL) has planned a capital investment in 61 first mile connectivity (FMC) projects.