---
Altitude Resources Inc. has announced that Kuro Coal Ltd (Kuro) and Kuro Coal Canada Inc. (Kuro Coal Canada) have entered into a Share Sale Deed (SSD) under which Kuro Coal Canada will purchase 100% of Elan Coal Ltd.
Kuro will list on the ASX, TSX-V or an alternative international exchange through an Initial Public Offering in the next six months (Proposed Transaction). ALI has a 15% minority interest in Elan Coal Ltd. The Elan coal project is the only asset owned by Elan Coal Ltd.
The total value of the transaction is CAN$6.75 million in a combination of cash and shares. Completion of the Proposed Transaction is subject to a number of conditions that have not yet been satisfied. As consideration for the acquisition of Elan, the Vendors (inclusive of Altitude) will receive total cash consideration of CAN$3.1 million (including CAN$100 000 which was paid on the signing of the Sale Purchase Agreement) and the issuance of Consideration Shares in the newly listed public entity valued at CAN$3.65 million.
Under the SSD, the Vendors have agreed to an initial exclusivity period expiring on 30 September 2017. However, if before that date, Kuro files certain applications for drilling permits at the Grassy North project, completes field mapping at Grassy North, and confirms that its preliminary geological due diligence has been completed to Kuro's satisfaction, the exclusivity period will be extended to 30 June 2018. The SSD also requires Kuro to have finalised and lodged its prospectus and listing application (for listing on the ASX or an Alternative Stock Exchange) before 31 March 2018.
The Elan property comprises 27 Alberta Crown coal lease applications covering an area of approximately 22 951 ha. Elan has identified six different zones of potential metallurgical coal development over a 55 km strike line. Elan is located in the foothills and front ranges of the Rocky Mountains of Alberta, approximately 30 km north of Coleman in Alberta. The project is 12km north of the main rail line operated by Canadian Pacific Railway, providing access to export terminals in Vancouver, and north to Prince Rupert. The majority of the Elan properties are accessible by paved highway as well as a system of limited use roads and access trails.
Commenting on the Elan sale transaction, Gene Wusaty, President and CEO said: "We are very pleased to monetize Altitude's 15% minority interest in Elan Coal Ltd. This transaction provides an immediate working capital infusion while allowing Altitude to continue to share in the upside of the Elan property through its equity stake in the newly listed company. The proceeds from the sale are expected to contribute to our continued exploration work at our Altitude North project as well as general working capital."
Read the article online at: https://www.worldcoal.com/coal/06092017/kuro-coal-to-acquire-100-interest-in-elan-coal-project/
You might also like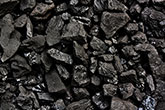 According to a recent release from Rystad Energy, global coal-fired power generation is on track to peak in 2023, as new sources of renewable and low-carbon energy expand rapidly.