SunCoke Energy announces refinancing of revolving credit facilities
Published by Claire Cuddihy, Assistant Editor
World Coal,
---
On 5 August, SunCoke Energy, Inc. announced that the company and certain of its wholly-owned subsidiaries have entered into an amended and restated revolving credit agreement, which increased total borrowing capacity to US$400 million and extended the maturity date to 5 August 2024. Proceeds from the initial drawing were used to repay an existing term loan in full and refinance its other existing revolving credit facilities.
The borrowings under the new revolving credit facility bear interest at an initial rate equal to LIBOR plus 200 basis points, resulting in a decrease of 50 basis points when compared to the previous revolving credit facility. On a consolidated basis, SXC did not incur any additional indebtedness as a result of the refinancing.
Additionally, SXC provided a guarantee on existing SunCoke Energy Partners, L.P. Senior Notes, thus providing further benefits such as simplified financial reporting.
"We are pleased to have completed the next step in further simplifying our capital structure. This refinancing lowers our cost of debt, extends debt maturities and increases our financial flexibility," said Mike Rippey, President and CEO of SXC.
Multiple bank lenders participated in the financing, which was led by Bank of America Merrill Lynch, the administrative agent. BofA Securities, Inc., ABN AMRO Securities (USA) LLC and BMO Capital Markets served as joint lead arrangers.
Read the article online at: https://www.worldcoal.com/coal/06082019/suncoke-energy-announces-refinancing-of-revolving-credit-facilities/
You might also like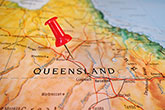 CIMIC Group's minerals processing company, Sedgman, has secured an operations and maintenance contract in the Bowen Basin, Queensland, from Pembroke Resources.