---
China's March coal output fell 4.5% y/y to 293.8 milllion t, according to the latest data from China Coal Resource, bringing coal output for 1Q16 to 807.26 million t – a fall on 4.8% on 1Q15.
China has been cutting coal production to reduce oversupply in the domestic coal market with the State Council targeting the elimination of 1 billion t of coal production capacity within the next five years. Half of the cuts will come from mine closures and half through company consolidation.
The majority of Chinese coal production comes from just five provinces: Shanxi, Inner Mongolia, Shaanxi, Shandong and Guizhou. Between them, these five provinces accounted to 70.4% of 1Q16 production, according to China Coal Resource.
Inner Mongolia was the highest production province over the quarter, mining 205.83 million t. But this was still down 8.79% y/y. Shanxi came in second place with 200.31 million t – down 5.82% y/y.
Shanxi's coal production was hit by widespread safety checks at its mines following a mine accident in late March as a Datong Coal Ming Group mine. The provincial government has also asked operating mines to reduce output to meet its aim of cutting 100 million t of surplus capacity by 2020.
In Shaanxi – China's third largest coal producer – coal production fall 12.58% in 1Q16 and by 66.64% in March as its small mines haven't restarted production after the Lunar New Year holiday and a mine accident in Shenmu in January. According to China Coal Resource, more than 130 coal enterprises in Shenmu have closed following the accident.
Looking ahead and coal output may continue to fall as weather impacts mining operations in April, said China Coal Resource.
Provincial governments have also continued to release new capacity targets in response to central government's target of reducing coal oversupply.
Inner Mongolia has asked coal mines to cut capacity by 16.05% to 325.15 million t – although this does not cover mines owned in the province by the central government. Similarly, in Guizhou the Energy Administration has told mines to reduce capacity by 15.63% to 151.59 million t – although again mines owned by the central government are not covered by the rule.
Finally the Shandong provincial government has pledged to cut coal capacity at 143 local mines from 170.32 million t to 141.95 million t.
Mines owned by the provincial government will target capacity cuts from 114.42 million t to 95.35 million t, while mines owned by local municipalities and prefectures have been asked to cut capacity from 50.13 million t to 47.16 million t.
Edited by Jonathan Rowland. Based on data from China Coal Resource.
Read the article online at: https://www.worldcoal.com/coal/06052016/china-coal-production-continues-to-fall-2016-731/
You might also like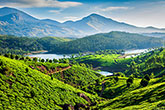 In a push towards eco-friendly coal transportation, Coal India Limited (CIL) has planned a capital investment in 61 first mile connectivity (FMC) projects.