---
Explosions and inferno-like blazes are occasional realities in the power generating business. While others run from these dangers, about 300 everyday employees working in Tennessee Valley Authority's (TVA) nuclear and coal-fired power plants are trained to safely engage fire and operational hazards—and they're all trained at TVA's emergency response training centre (ERTC) in Jasper (Tennessee).
Since 1978, the efforts of these firefighting men and women have minimised the threats to lives, the environment and about US$35 billion worth of power-generating assets.
"A lot of people don't know what our fire brigade members do, simply because of how well they do their jobs. They are using this training and their operational experience to get to small fires within seconds and isolate them from potential fuel sources," says Phillip Johnson, Emergency Response Training manager.
"That's why you never hear about these sort of events. Small threats are simply mitigated before they ever have the chance to make a headline."
As a result, TVA averages only one significant fire a year.
Hazards in the power plant
Power plant fires can stem from variety factors and can reach temperatures up to 2200°C. Hydrogen, acetylene bottles, oil and other explosive fuels are prevalent, yet one of the most feared fuels is the pulverised coal that often accumulates around fossil facilities—like gunpowder waiting to ignite. Just one spontaneous explosion from one of these sleeping dust bombs could rattle support beams and touch off a chain reaction of dust-fuelled detonations, each triggered by an ever-growing accumulation of powdered coal in the air.
On 16 August 2010, a transformer failed and caught fire at Cumberland Fossil Plant. Just minutes after the explosion, fire brigade members successfully barreled a pickup truck through the switchyard's locked gate and extinguished the fire. Their quick actions prevented the fire from consuming other nearby assets—saving TVA millions.
At fire school, TVA employees are trained in firefighting tactics that prevent these types of explosions. Everyday employees are using this training across the Valley to mitigate potential fires before they even occur.
"Our plants have a number of combustible-dust prevention measures in place, but none of these are as effective as our highly-trained employees," says Sean Connors, Vice President of Power Operations. "The men and women who serve as our fire brigade members are the same vigilant employees who are actively washing down buildups, isolating coal leaks for repair and preventing the accumulation of combustible dust in our plants." Training in Action
In January, an electrical board fire at Shawnee Fossil Plant forced operations personnel into action. The fire was caused by an electrical breaker that failed and then ignited. With more than 4000 volts of electricity feeding the flaming breaker, operations employees safely killed power to the board, extinguished the fire and shutdown all Shawnee units following procedure.
Because of the quick response, damage to the plant's overall assets were limited to only the failed breaker—saving the TVA millions. By the time outside fire departments arrived, Shawnee's fire brigade members had already extinguished the flames and mitigated all hazards.
"In my 17 years, I've learned that anything mechanical can fail," says Jason Ward, Shawnee unit operator.
"We just know what to do, because we've been through all the training. Without going through fire school, I think the average person would freak out, and that's the one thing you definitely don't want to do in an emergency."
Fire school
At fire school, all tactics are designed to be implemented by a four person team. This is the number of fire brigade members typically available on each shift at TVA facilities.
In fossil plants, the fire brigade consists of unit operators, assistant unit operators and shift operation supervisors. Each member is trained in CPR and hazardous materials response.
At nuclear plants, the fire brigade consists of multiple crafts. Certified electricians, pipefitters, firefighters and plant operators make up each team. The composition of the nuclear fire brigade is different because the nuclear brigade members also test and perform maintenance on most of the sites' fire protection systems.
Michael McNabb is a contract electrician at Sequoyah Nuclear Plant and serves as a fire brigade member at the site. "Fire school is a good practical, hands-on class," he says.
"It's a great application in the TVA atmosphere as far as electricity goes. They teach us how to safely apply water to energised equipment."
Just one class at fire school averages about US$20 000 in materials alone.
The staff at ERTC works with the TVA and the Tennessee Department of Environment and Conservation to ensure that appropriate controls are in place to protect the environment while providing necessary training. All water used at the facility is captured in two settling ponds to be reused in future classes.
The facility's ponds and drainage system protects the wetlands surrounding the training centre from unclean runoff. Each pond costs more than US$1 million to install.
"We are continually investing in the ERTC because we know this training is invaluable to our employees and to TVA," Johnson says.
"We want people to know how important this training is, and we want everyone to be aware of what these men and women in the plants are dealing with on a daily basis."
Read the article online at: https://www.worldcoal.com/coal/05102018/tva-power-plant-employees-learn-to-fight-fire/
You might also like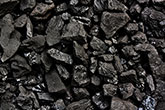 According to a recent release from Rystad Energy, global coal-fired power generation is on track to peak in 2023, as new sources of renewable and low-carbon energy expand rapidly.