---
KPA Unicon designs and delivers a power plant to ArcelorMittal's steelworks in the city of Zenica in Bosnia Herzegovina. The plant's steam production capacity will be 150 tph (37 bar, 420°C). KPA Unicon will also supply a redundant PlantSys remote operating system as a part of the power plant entity, as well as operations and maintenance services to ensure high availability and usability of energy production. The concept of the plant is designed in co-operation with the Croatian company Eco Consult d.o.o.
"This is a great achievement for us and a step in the direction of making initiatives that will bring value to our partners. In Zenica, through this joint venture, we will create and implement a clean energy solution together with our customer and partners. We will renew ArcelorMittal's existing energy production systems with cleaner technology utilising the coke and blast furnace gases from the steelworks as fuel, which will significantly reduce emissions and guarantee continuous heat production," says Jukka-Pekka Kovanen, Deputy Chairman of KPA Unicon Group's Board of Directors.
"Introduction of the new plant will significantly improve people's living conditions through emission reductions. Our customer can replace the old plant by the new power plant which is one of the largest coal-fired power plants in Bosnia. It is very fascinating and meaningful to be a part of building a cleaner environment in Zenica," Kovanen continues.
The new plant will be operated in many respects according to the best EU practices and environmental norms. The current boilers use coal as fuel, which is the main source of sulfur emissions from the plant. The new plant will significantly reduce the emissions. Once it is commissioned in 2020, the plant will produce all district heat for the city of Zenica as well as most of the energy needed in ArcelorMittal's steelworks.
"As a development financier our mission is to foster clean energy production and circular economy. With KPA Unicon, City of Zenica and ArcelorMittal, we have created a model which aims to enhance the state of environment and the living environment of the people of Zenica as well as ensure energy production for the region's needs," emphasises Tuomas Suurpää, Senior Investment Manager of Finnfund.
"Living the philosophy is our motto and our main driver. In every project, we develop we keep in mind that we need to provide socially responsible, sustainable, environmentally friendly and energy efficient projects. Our first project in ArcelorMittal Zenica increased energy efficiency by utilising waste steam and now we are proud that we have been able to continue with our contribution to develop this highly responsible and clean project for ArcelorMittal and people of Zenica and Bosnia Hercegovina," says Goran Pavlovic, Founder of Eco Consult.
Read the article online at: https://www.worldcoal.com/coal/05102018/kpa-unicon-designs-new-power-plant-to-arcelormittal/
You might also like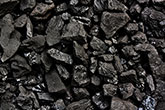 According to a recent release from Rystad Energy, global coal-fired power generation is on track to peak in 2023, as new sources of renewable and low-carbon energy expand rapidly.