Coal's decline could cost US railroads billions in revenue by 2030, says Moodys
Published by Stephanie Roker, Editor
World Coal,
---
The erosion in coal demand from utilities over the next decade will significantly affect US freight railroads' coal shipments and revenues, Moody's Investors Service says in a new report.
"Our forecast of a more than 50% drop in coal demand from utilities by 2030 implies that coal demand would decline by about 7% per annum on average over the next 10 years, which would translate into roughly US$5 billion in lost revenues for the railroads, or 5.5% of 2018 industry revenues," says Rene Lipsch, VP-Senior Credit Officer at Moody's.
The decline will weigh considerably on total freight volume because coal is still the largest freight commodity in the sector, excluding intermodal freight, adds Lipsch. Railroads that rely on domestic coal from the Powder River Basin (PRB) of Wyoming and Montana, the region most at risk from coal's decline, are most exposed to weakening demand for thermal coal.
Moody's says that railroads will become increasingly reliant on export coal, a more volatile source of revenue. Also, export volumes represent far fewer shipments for the industry than domestic coal, and thermal coal in Europe could see an even more rapid drop in coal demand than the US.
However, the credit impact to railroads is manageable if coal's decline remains gradual, notes Lipsch. Railroads will likely offset some of the lost coal shipments with growth in other freight, particularly intermodal freight.
Read the article online at: https://www.worldcoal.com/coal/05092019/coals-decline-could-cost-us-railroads-billions-in-revenue-by-2030-says-moodys/
You might also like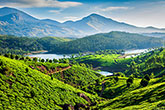 In a push towards eco-friendly coal transportation, Coal India Limited (CIL) has planned a capital investment in 61 first mile connectivity (FMC) projects.