WCA urges EU to ensure affordable energy access
---
The World Coal Association (WCA) has called on the European Union (EU) to ensure access to affordable energy is a priority in any future energy policies, adding that coal is essential to delivering affordable energy to Europe.
Affordable energy source
Milton Catelin, CEO, stated: "Coal is Europe's most abundant, reliable and affordable energy source. The growth of coal in Europe has demonstrated the importance of affordable energy to economic development. With coal accounting for almost 90% of Europe's fossil fuel reserves, energy from coal can be supplied domestically as well as imported from a well-supplied global coal market. At a time when people are still recovering from the impact of the Global Financial Crisis, European households and businesses need access to affordable and reliable energy, such as coal. Without access to affordable energy, Europe would face a serious energy and economic crisis.
"It is simply not effective to focus only on one aspect of energy policy. Europe needs a balanced future energy policy, which considers climate change concerns alongside the very real need for affordable, secure and reliable supplies of energy.
Low-carbon future
"These priorities can be balanced. Coal is not only affordable; it can be compatible with a low-carbon future through the use of technological advancements and efficiency improvements. Technology will be critical to ensuring that emissions from coal can be reduced – and the opportunities are substantial. If all coal-fired power stations were brought up to modern efficiency standards, 45% would cut global CO2 emissions by 2.4 Gt annually – more than India's total annual CO2 emissions. With the commercialisation of carbon capture use and storage (CCUS), energy from coal-fired power plants can be as clean as renewable sources of energy."
Electricity costs
A recent report from the European Commission has shown that the cost of retail electricity in Europe is double that of the US and Russia, and 20% more than China. In countries such as Slovakia, Romania, Czech Republic, Poland, Latvia, Lithuania, Estonia and Hungary, households spend on average approximately 10% of their income on energy services. This excludes transport fuels, which can add on average a further 5% to energy services.
Conclusion
"These households cannot afford further increases to their energy bills. It is vital that an energy crisis is averted. Affordable energy has to be balanced alongside climate change concerns – both are priorities. This is possible and achievable but requires a recognition of the vital role coal plays throughout Europe," Catelin concluded.
Adapted from press release by Katie Woodward
Read the article online at: https://www.worldcoal.com/coal/05032014/eu_must_ensure_affordable_energy_587/
You might also like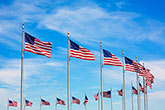 According to a recent release from the EIA, US coal-related CO2 emissions decreased by 68 million t in 2022, while overall US energy-related CO2 emissions increased slightly.