---
Alliance Resource Partners, L.P. has reported financial and operating results for the quarter and year ended 31 December 2017 (the '2017 quarter' and the '2017 year', respectively). Total revenues were US$483.2 million in the 2017 quarter compared to US$527.4 million for the quarter ended 31 December 2016, as coal sales revenues declined due to reduced coal sales volumes and prices. Lower revenues contributed to reduced net income attributable to ARLP for the 2017 quarter, which declined to US$74.2 million, or US$0.55 per basic and diluted limited partner unit, compared to US$119.6 million, or US$1.30 per basic and diluted limited partner unit, for the 2016 quarter. EBITDA in the 2017 quarter of US$159.9 million was also lower compared to US$217.8 million in the 2016 quarter.
ARLP's financial performance for the 2017 quarter improved compared to the quarter ended 30 September 2017 (the 'sequential quarter'). Led by higher production and sales volumes from our Hamilton longwall operation, net income attributable to ARLP and EBITDA increased by 21.2% and 12.5%, respectively, compared to the sequential quarter. Increased volumes also helped drive Segment Adjusted EBITDA Expense per tonne down by 3.5% compared to the sequential quarter.
Total revenues were US$1.80 billion in the 2017 year compared to US$1.93 billion for the year ended 31 December 2016, as the anticipated reduction in coal sales prices more than offset increased sales volumes. Although lower revenues were partially offset by decreased operating expenses, reduced depreciation, depletion and amortisation and increased income from oil and gas investments, net income attributable to ARLP for the 2017 year declined to US$303.6 million, or $2.80 per basic and diluted limited partner unit, compared to $339.4 million, or US$3.39 per basic and diluted limited partner unit, for the 2016 year. Adjusted EBITDA for the 2017 year also decreased to US$620.8 million compared to US$706.7 million in the 2016 year.
As previously announced on 26 January 2018, the Board of Directors of ARLP's general partner (the board) increased the cash distribution to unitholders for the 2017 quarter to US$0.51 per unit (an annualised rate of US$2.04 per unit), payable on 14 February 2018 to all unitholders of record as of the close of trading on 7 February 2018. The announced distribution represents a 16.6% increase over the cash distribution of US$0.4375 per unit for the 2016 quarter and a 1.0% increase over the cash distribution of US$0.505 per unit for the sequential quarter.
"ARLP achieved significant milestones and delivered impressive performance in 2017," said Joseph W. Craft III, President and Chief Executive Officer. "Operationally ARLP increased year-over-year production volumes by more than 6% or 2.4 million t and reduced Segment Adjusted EBITDA Expense by US$1.81/t. Sales volumes also increased 1.1 million t as ARLP expanded its presence in the international coal markets, delivering a record 5.6 million t to the export thermal market and 745 000 t to the export metallurgical market. This solid performance from our coal business and increased contribution from our investments in oil and gas minerals and compression services led ARLP to strong EBITDA and distributable cash flow in 2017. These results along with the successful completion of an eight year, US$400 million bond offering earlier in the year contributed to an improved balance sheet, allowed ARLP to return to growing distributions to unitholders beginning in July 2017 and continuing with the increase approved by the board for the 2017 quarter. For the year, ARLP achieved a robust 1.75 times distribution coverage ratio."
Craft continued: "ARLP enters 2018 poised for continued strong operating and financial performance. We expect improved demand from our domestic customers in the first half of 2018 as recent cold weather across much of the US has resulted in increased coal burn and reduced utility stockpiles. The international thermal and metallurgical coal markets continue to support participation by US producers and we anticipate ARLP's sales to these markets will increase in 2018, having already booked commitments to export approximately 5.9 million t this year. As a result, ARLP is planning to increase production and sales volumes by 5 - 6% in 2018, which along with continued strong cost performance by our mines and an improving price environment are expected to drive solid results from ARLP's coal operations. During the 2017 quarter, we booked close to 10 million t for delivery in 2018 and currently have price and volume commitments for approximately 85% of ARLP's estimated 2018 production at the midpoint of our guidance. Longer term, we expect the strength of our market presence and strategically located, low cost mines will continue to support strong results from our coal operations for many years in the future."
Read the article online at: https://www.worldcoal.com/coal/05022018/arlp-reports-financial-and-operating-results/
You might also like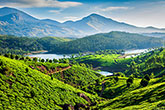 In a push towards eco-friendly coal transportation, Coal India Limited (CIL) has planned a capital investment in 61 first mile connectivity (FMC) projects.