---
For more than a century, fossil energy innovations have dominated research at the National Energy Technology Laboratory (NETL). Now a group of NETL researchers are building on that expertise to increase the world's body of knowledge on how to integrate fossil fuel energy systems with renewable energy technologies — knowledge that could end up powering commercial office complexes and military installations with heat from deep within the earth.
The researchers are part of an NETL initiative called Synergistic Fossil Integrations with Renewable Energy (SFIRE). Their goal is to find ways to effectively use renewable energy resources—such as biomass feedstock, solid waste gasification, wind, solar, and geothermal — in combination with fossil energy fuels, such as coal and natural gas, and through non-typical cycles, such as solid oxide fuel cells and cycle-hybrids.
SFIRE researchers have recently focused their attention on geothermal energy possibilities.
At the lab level, NETL's SFIRE researchers are helping to determine safe and sustainable ways to expand the direct use of geothermal energy in the context of electricity generation. For example, SFIRE researchers have worked on hybrid combustion/geofluid cycles for energy-producing turbines. This humidified cycle can make use of low-temperature geofluid water, normally applied only for heating, to generate power at higher geofluid efficiencies than typical geothermal cycles. The hybrids use less natural gas, per unit of electricity produced, than conventional combustion turbines as well as less water than water-cooled combustion-based power cycles. This approach is known as geoHART—geothermal humidified air recuperated turbine.
Beyond the lab, SFIRE researchers are assessing specific fossil and geothermal opportunities in locations near NETL facilities in West Virginia and Pennsylvania to learn how to best use the resources that exist in the eastern US.
Camp Dawson
In 2016, NETL investigated the geothermal potential for Camp Dawson, a state-owned, federally funded West Virginia Army National Guard training facility in Preston
County, W. Va. The facility is located within a geothermal energy hot spot where generation of 14 – 18 GW of electricity capacity is possible. These technically accessible deep geothermal resources are thought to be suitable for direct-use applications, such as facility heating and industrial processes in manufacturing. Two specific locations were targeted for additional investigation of geothermal options.
Members from the SFIRE team presented results of their investigation at the 2016 West Virginia Governor's Energy Summit in October. The team concluded there is a range of potential geothermal opportunities at Camp Dawson, but additional research is needed to reduce the uncertainties of project costs and resource assessment. A second location, the Southpointe Business Park in Washington County, Pa., could also hold geothermal energy potential. SFIRE researchers began preliminary studies at this site earlier this year. According to SFIRE's review of available data, the geothermal resource and regional thermal energy loads "align well so as to possibly offer lower levelised cost of heat comparable to current residential costs using natural gas furnaces." However, lowering the cost of drilling to access the deep geothermal resource will be key to their widespread use.
Developing the full potential of the geothermal resource requires more research. In the meantime, NETL's Dan Oryshchyn, a lead researcher with SFIRE, noted that, based on research to date, "combining fossil energy with geothermal energy for on-site power generation can offer risk reductions for power generation, as well as a long-term energy resource."
That's good news for the nation's energy security.
Read the article online at: https://www.worldcoal.com/coal/05012017/netl-group-reveals-fossil-fuel-energy-innovations-in-appalachia/
You might also like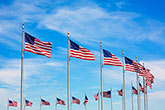 According to a recent release from the EIA, US coal-related CO2 emissions decreased by 68 million t in 2022, while overall US energy-related CO2 emissions increased slightly.