Industry report calls for action to progress UK carbon capture and storage
Published by John Williams, Editorial Assistant
World Coal,
---
A comprehensive report into the changing energy landscape has called for urgent action to progress low carbon technologies critical to the UK and Scottish Government's net zero ambitions.
The report says government and industry must work together to progress to the next stage five key projects across the UK which look to capture, transport and store carbon dioxide from heavy emitting industrial processes, including power plants.
The document considers the changing energy landscape in the UK and outlines progress achieved by the UK's oil and gas sector over the past year to provide industry and economy-wide solutions towards reducing emissions.
However, the report authors warn that the sector will need to earn its position in the changing energy world, with rapid action required to ensure the sector transforms over the next 30 years while continuing to meet as much of the UK's oil and gas needs from domestic resources.
The report findings show:
The UK's oil and gas industry is in a position to lead in the development of carbon capture usage and storage (CCUS), with five projects situated across the country currently being explored.
UK energy sector investment will need to double in order to achieve a decarbonised economy.
Commenting on the report, OGUK Chief Executive Deirdre Michie said: "Our Energy Transition Outlook report shows the changing energy landscape in the UK and the opportunities and challenges it presents all industries, businesses and people, our own included.
"With the launch of Roadmap 2035: a blueprint for net zero, we were one of the first industrial sectors to set out credible plans to support the UK and Scottish Government net zero emissions. Yet the oil and gas sector will have to earn its position in this new energy world.
"As our report shows, there is lots of work to be done in a huge market which is only getting bigger as global demand for energy continues to grow. Our challenge, working with others including the OGTC's Net Zero Solutions Centre, is to realise CCUS and other low carbon technologies as an opportunity for UK businesses."
For more detail, click here here.
Read the article online at: https://www.worldcoal.com/coal/04122019/industry-report-calls-for-action-to-progress-uk-carbon-capture-and-storage/
You might also like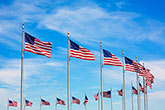 According to a recent release from the EIA, US coal-related CO2 emissions decreased by 68 million t in 2022, while overall US energy-related CO2 emissions increased slightly.