---
Peabody has completed its purchase of the Shoal Creek seaborne metallurgical coal mine from private coal producer Drummond Company, Inc. for US$387 million, reflecting customary purchase price adjustments. The acquisition includes the well-capitalised mine, preparation plant and logistical assets and excludes legacy liabilities other than reclamation.
"This accretive Shoal Creek purchase represents a tremendous step in Peabody's commitment to upgrade our seaborne metallurgical coal portfolio and target the highly attractive seaborne demand centres," said Peabody President and Chief Executive Officer Glenn Kellow. "We believe the Shoal Creek acquisition clearly meets our strict investment filters, with expected high returns and rapid payback, a very attractive valuation, and tangible synergies. We believe the transaction offers significant strategic and financial benefits for Peabody in our ongoing drive to create additional shareholder value. We applaud the Drummond team for developing and managing this high quality operation."
Shoal Creek is located on the Black Warrior River in Central Alabama and serves Asian and European steel mills. Shoal Creek coal typically prices at or near the high-vol A index, which historically has sold at a modest discount to the Australian hard coking coal index.
The mine produced 2.1 million t of metallurgical coal in 2017 and sold 2.4 million t, generating US$387 million in revenues, US$160.8 million in net income and US$161.8 million in Adjusted EBITDA. Shoal Creek has realised 54% gross margins through the first nine months of 2018 on 2 million t produced and 1.9 million t sold, with realised revenues of US$173/t, costs of US$80/t, net income of US$162.1 million and Adjusted EBITDA of US$163.3 million.
Peabody expects Shoal Creek to integrate into Peabody's operating and SG&A platforms with minimal friction costs. In addition, the acquisition is not expected to increase Peabody's US federal cash tax payments for the foreseeable future due to the company's substantial net operating loss tax position.
All regulatory requirements were met as required by the conditions to closing, and a new collective bargaining agreement became effective at closing. The new labor agreement provides for a 401(k) programme; the prior multiemployer pension plan is no longer effective and related obligations are not included in the acquisition. Prior retiree healthcare liabilities were also retained by Drummond.
"We are very pleased to welcome the productive Shoal Creek workforce to the Peabody team," said Kemal Williamson, Peabody President Americas. "Peabody looks forward to safely and quickly integrating the mine into our portfolio and benefitting from the experienced workforce and well-capitalised nature of the operation."
Shoal Creek has 58 million t of proven and probable reserves with an initial 17 million t with minimal anticipated capital requirements under the current mine plan, and additional reserves expected to be accessed with relatively low capital requirements. Shoal Creek uses longwall mining technology to mine both the Blue Creek and Mary Lee coal seams. The mining complex offers significant logistical competitive advantages. Its location on the Black Warrior River provides direct access to barge transportation to the McDuffie Terminal in Mobile, Alabama, where panamax and capesized vessels are loaded.
Peabody intends to update its guidance targets on key metrics for 2019 during its fourth quarter earnings announcement.
Read the article online at: https://www.worldcoal.com/coal/04122018/peabody-acquires-shoal-creek-seaborne-metallurgical-coal-mine/
You might also like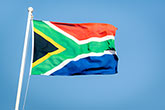 Black Royalty Minerals Koornfontein has signed Bettercoal's letter of commitment.