Measure to boost EU carbon prices passed
---
The European Parliament has approved a measure intended to reduce the number of surplus carbon credits on the Emissions Trading Scheme (ETS) in an effort to raise the price of carbon.
Saving the price of carbon
Originally intended to encourage companies to switch to greener technology by raising the price of polluting, the price of carbon has skydived in recent years as Europe's prolonged economic downturn and overgenerous allocations of permits produced a glut of carbon credits. At one point the price dropped as low as Euro 2.50/t of carbon, well below the price of Euro 30/ t that analysts reckon is required to have an impact on emissions.
Having rejected a similar proposal in April, members of the European Parliament (MEPs) have now approved a measure to delay the auctioning of some credits between 2013 and 2015 – a measure called backloading.
According to Marcus Ferdinand, senior analyst at Thomson Reuters Point Carbon: "the outcome of today's vote in parliament came as a bullish surprise to the market. Today's result keeps the possibility of a permanent cancellation within phase 3 alive, and a lot of attention is now shifting towards member states like Germany, which remain undecided."
Stemming the boom in coal generation
The low price of carbon, coupled with the high price of gas, is one of the key drivers behind the recent boom in coal-fired power generation in Europe. This pushed Europe's carbon emissions up 3% in 2012 with more years of high coal use ahead, according to some analysts.
The measure will now go to the European Council, the representative body of the EU's member states, which also needs to approve the measure. It faces opposition from countries such a Poland and the Czech Republic, wary of the impact it may have on their energy intensive industries.
Anders Nordeng, senior analyst at Thomson Reuters Point Carbon, commented: "It seems that the tide has turned again in the European Parliament, and the most crucial element now will be Berlin's position. We don't expect a German position before the national elections in mid-September, which makes it unlikely that the measure will be implemented before mid-2014".
Even if backloading is approved, it is far from clear to what extent it will impact the ETS. The amount of carbon credits in question is only about half of the total surplus – and backloading will only hold them off the market until after 2015.
Written by Jonathan Rowland. 
Read the article online at: https://www.worldcoal.com/coal/04072013/european_parliament_approves_backloading_of_carbon_credits_in_effort_to_boost_price_252/
You might also like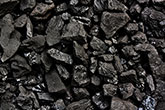 Canyon Coal is constructing a new coal mine in Hendrina, Mpumalanga, South Africa, with production is expected to start in 2H23.