Maly Port to invest in reducing negative environmental effects of coal transhipments
Published by Claire Cuddihy, Assistant Editor
World Coal,
---
Maly Port Stevedoring Company has entered into an agreement to promote the environmental protection of the city of Nakhodka (Russia) and RUB228 million (approximately US$3.7 million) of its overall RUB2.1 billion (approximately US$34 million) investment will be aimed at minimising the negative effects of coal transshipment on the local population.
At the Saint Petersburg International Economic Forum, the Ministry of Transport of Russia, Rosprirodnadzor, Primorsky Regional Administration, Rosmorport and LLC Maly Port Stevedoring Company signed an agreement on cooperation aimed at completing the transition of Maly Port to shielded coal transhipment and ensuring favourable environmental conditions for the population of the city of Nakhodka.
In accordance with the signed agreement, Maly Port plans to invest more than RUB730 million (about US$12 million), including RUB127 million (about US$2 million) in environmental programmes this year. Denis Ilatovsky, Deputy General Director of JSC SUEK, the main owner of "Maly Port" SC, commented: "The Primorsky region and Maly Port in particular are strategically important areas for us, and in this regard we will make every effort to minimise the negative impact of coal transhipment on the environment and residents of Nakhodka."
It is significant to note that in September 2016, Maly Port SC concluded a cooperation agreement with the Ministry of Natural Resources, Rosprirodnadzor and Primorsky Regional Administration. As part of the comprehensive investment and environmental programmes, the terminal has been equipped with unique 4 m protective walls along the entire perimeter of the production site, which completely shields the coal storage from the wind. According to the experts, the use of new portal cranes has reduced the number of coal transhipment operations, along with dust emissions, by 20 times.
The main upgrade measures deal with the dust suppression system. Loading and unloading operations involve cranes that prevent spills, which means no dust formation. The pile spraying system includes 4 mobile fog-generating units, spraying fog and snow within a radius of 80 m. Their capacity is 2400 l/hr.
As part of the new agreement, four more stationary units will be installed on 12 m masts. In addition, in November this year, a video surveillance system and automatic dust analysers will be put into operation. These measures, along with a climate monitoring system, operated together with Roshydromet, will regulate the humidity of the coal and prevent dust in the course of loading and unloading operations.
Read the article online at: https://www.worldcoal.com/coal/04062018/maly-port-to-invest-in-reducing-negative-environmental-effects-of-coal-transhipments/
You might also like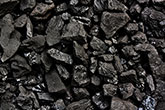 According to a recent release from Rystad Energy, global coal-fired power generation is on track to peak in 2023, as new sources of renewable and low-carbon energy expand rapidly.