123 kt of Metro Mining's bauxite successfully delivered to Port of Qingdao (China)
Published by Claire Cuddihy, Assistant Editor
World Coal,
---
Metro Mining Ltd (Metro) has confirmed receipt of sales revenue (provisional payment) and successful arrival in China of the first two shipments, totaling approximately 123 kt of bauxite. Metro has also provided an update on ramp-up activities at the Bauxite Hills Mine.
First Shipment & First Revenue
The first shipment on board the bulk carrier Spring Oasis was recently delivered to Metro's long-term offtake partner, Xinfa at the Port of Qingdao, China.
Official celebrations commenced at the Xinfa head office in Chiping, Shandong Province on Saturday 19 May, and continued at the port, where the ship was officially met by Xinfa Chairman, Zhang Gang, Metro Chairman, Stephen Everett and Senior Xinfa and Metro Executives on Sunday 20 May.
Xinfa is one of China's largest integrated aluminium companies, with significant refining and smelting operations in Shandong, Shanxi, Guangxi and Xinjiang Provinces.
Metro has a 4 year binding offtake agreement to supply Xinfa with one million tonnes in the first year followed by 2 million tpa for each of the next 3 years.
Pricing under the offtake agreement is confidential but is linked to a well-established alumina price index. This price index is currently at high levels and provides Metro with an attractive premium sales price relative to the spot bauxite market prices.
Since this first shipment, Metro has successfully completed a further two shipments with the fourth shipment being loaded after arriving earlier today.
Ramp-Up Activities
Following a delayed start to operations in mid-April 2018, due to an extended wet season and a site evacuation in response to Tropical Cyclone Nora, Metro has ramped-up activities at the Bauxite Hills Mine are accelerating, with commissioning issues being steadily resolved and a number of planned operational improvements being implemented.
Mining and barge loading rates are continuing to trend higher, with bauxite loaded from site to ship now averaging over 6000 tpd. The transhipment process has performed in line with expectations, with no operational issues recorded.
Based on planned mining and shiploading rates, Metro expects to achieve its targeted production rate of around 2 million t for the calendar year 2018.
Operational improvements include the commissioning of a larger barge (7000 t) to augment the three smaller barges (3000 t) and commencement of mining at the second mining area (BH1), where the ore seam is thicker and of better quality.
Increasing Product Interest & Spot Sales Contracts
With the successful first shipments all being delivered to Xinfa as planned, Metro is experiencing increasing buying interest in Metro's bauxite. Metro has finalised a spot sale agreement and is in negotiations with other customers for further sales.
Metro Mining Managing Director and CEO, Simon Finnis, commented: "I am very happy to see Xinfa receive our first shipment and would like to acknowledge the Xinfa Group for their sustained and dedicated commitment to bringing Bauxite Hills into production. We have had a long and positive relationship, and it is very pleasing that we have been able to fulfil our promise to them. We look forward to continuing the long and now mutually beneficial relationship between our two companies."
"Receiving first sales revenue is another exciting milestone for Metro and heralds in a new era for us. I'm pleased with our ramp-up and the improvement in mining and loading rates from pit to ship as the commissioning issues are steadily resolved."
The Bauxite Hills Mine has an estimated Ore Reserve of 92.2 million t and a total Resource of 144.8 million t with an estimated 17-year mine life. The mine is transitioning into a globally significant bauxite mining operation and will feed the growing seaborne bauxite market.
Read the article online at: https://www.worldcoal.com/coal/04062018/123-kt-of-metro-minings-bauxite-successfully-delivered-to-port-of-qingdao-china/
You might also like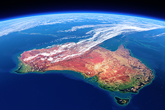 Simon Nicholas overviews a new report by IEEFA India and JMK Research and Analytics, which demonstrates why Australian metallurgical coal miners should not get overexcited by the outlook for exports to the subcontinent.