US EPA promotes state cooperation to facilitate safe disposal of US coal ash
Published by Harleigh Hobbs, Editor
World Coal,
---
The US Environmental Protection Agency (EPA) Administrator Scott Pruitt sent a letter on 1 May informing states that the EPA is working on guidance for implementing state permitting programs that allow flexibility in individual permits to manage the safe disposal of coal combustion residuals, known as CCR or coal ash.
The EPA expects that its new guidance will allow for the safe disposal and continued beneficial use of coal ash, while enabling states to decide what works best for their environment.
"EPA continues to support the environmentally sound recycling of coal ash," said EPA Administrator Scott Pruitt. "Through the authority granted by Congress in the WIIN Act, EPA is issuing this guidance to promote the swift submission and review of state permit programs, make state and federal management of coal ash more consistent, and place enforcement in the hands of state regulators – those who best know the needs of local communities."
Based on the concept of cooperative federalism that is the hallmark of the US environmental laws, section 2301 of the Water Infrastructure Improvements for the Nation Act (WIIN Act) authorises state permit programs to manage coal combustion residuals. Through the WIIN Act, Congress provided authority for states to operate permit programs, as long as the EPA determines that the state's requirements are at least as protective as the federal standards.
According to a news release from the EPA, legislation was necessary to better-facilitate implementation of EPA's 2014 CCR Final Rule. On 19 December 2014, EPA's CCR Final Rule was issued, but did not grant EPA or states the authority to directly regulate and permit safe coal ash disposal, making citizen lawsuits the primary enforcement mechanism for disposal of coal ash under the rule. In December 2016, Congress passed the WIIN Act, which included language giving state agencies the authority to implement and enforce coal ash under the 2014 CCR Final Rule through EPA-approved state permit programs. The WIIN Act also gives EPA the authority to regulate coal ash in states that choose not to implement state permitting programs and in states whose permitting programs are determined to be inadequate by EPA.
Read the article online at: https://www.worldcoal.com/coal/04052017/us-epa-promotes-state-cooperation-to-facilitate-safe-disposal-of-us-coal-ash/
You might also like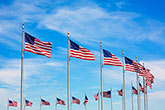 According to a recent release from the EIA, US coal-related CO2 emissions decreased by 68 million t in 2022, while overall US energy-related CO2 emissions increased slightly.