FLSmidth develop programme that can cut potential lead time in coal centrifuge replacement
Published by Claire Cuddihy, Assistant Editor
World Coal,
---
For one Hunter Valley opencast mine, the service exchange programme developed by mineral processing specialists FLSmidth has cut the potential lead time for a replacement fine coal centrifuge from eight weeks to just 48 hours.
Being one of the Hunter Valley's largest producers and exporters of thermal coal, production in the mine's plant was severely impacted when one of the six installed fine coal centrifuges went down due to gear set failure.
The mine's first-choice supplier was contacted. The replacement time was quoted in weeks. The call to FLSmidth would see the prep plant operational again in just 48 hours. A high-capacity FC1200-LS fine coal centrifuge with the lubrication system (LS) upgrade was available off-the-shelf from the company's Pinkenba (QLD) workshop.
The LS upgrade, designed and developed by the company, delivers a range of benefits - including changes to the top of the main shaft assembly – the wet end – to improve sealing, enhanced lubricant flow to the main rotating components and automatic lubrication to components normally only accessible during shutdown – to extend equipment life, increase availability and lower maintenance and operating costs.
Two days after the gear set failure shut down, one of the mine's six centrifuges, the replacement unit had been installed and commissioned and the prep plant was back to full operational capacity.
Introduced in 2017 – after some 12 months of planning – the programme already has impressive runs on the board thanks to a philosophy of supplying the necessary component on a quick turnaround and backing it with the knowledge that the exchange item will perform to OEM standard.
The range of equipment available on the service exchange programme includes vibrating screen exciters, fine and coarse coal centrifuges, screen bowl centrifuge rotating assembles and stockpile dischargers, all reconditioned and tested to OEM standards and, in the case of the FC1200 centrifuge, upgraded with the unique lubrication system.
Since introducing the programme, the company has established a regular service exchange schedule with a number of clients across the country and argues that such a timetable gives customers production certainty and equipment reliability.
The cost savings associated with the programme are linked to the reductions in plant downtime through the planned change-out schedules or, in the example of the Hunter Valley miner, by the ready availability and delivery of the service exchange part.
Read the article online at: https://www.worldcoal.com/coal/04042018/flsmidth-develop-programme-that-can-cut-potential-lead-time-in-coal-centrifuge-replacement/
You might also like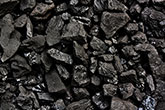 According to a recent release from Rystad Energy, global coal-fired power generation is on track to peak in 2023, as new sources of renewable and low-carbon energy expand rapidly.